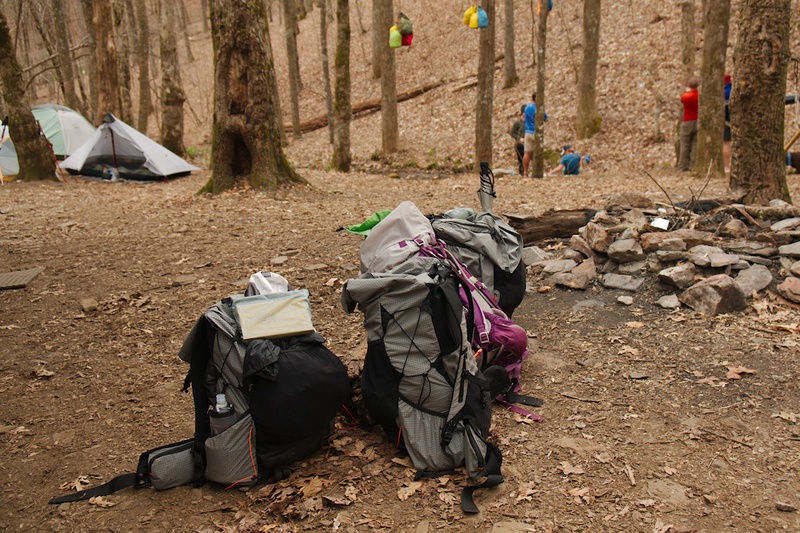 Day 5 - Bull Gap Camp to Low Gap Shelter
9.4 miles
The day started misty, foggy and overcast with light sprinkling rain and a bit of wind. Put on our rain jackets once during the day. Turned out to be perfect hiking weather. A nice break from hot days and sunburnt ears.
Kallins left camp earlier than us this morning, not sure when we'll see them again.
Mostly easy hiking, though Sheep Rock Top was exasperating. "Are we almost at the top already?" Others hikers felt the same so that was reassuring.
Getting stronger each day, less pain. Also nice that our packs are not so heavy as we eat more food.
Met Shepherd with her 3 dogs on the trail today.
Damien and I are figuring out video details. Finding a groove, maybe. And camp chores are getting more routine also.
Met a bunch of hikers at Low Gap Shelter tonight. Full "house" in shelter and camping. There are at least 50 campers tenting on the hillside around the shelter.
Looking forward to a new day tomorrow and meeting the Whitlarks, who are hosting us for the night.