Book Review: Where's The Next Shelter? by Gary Sizer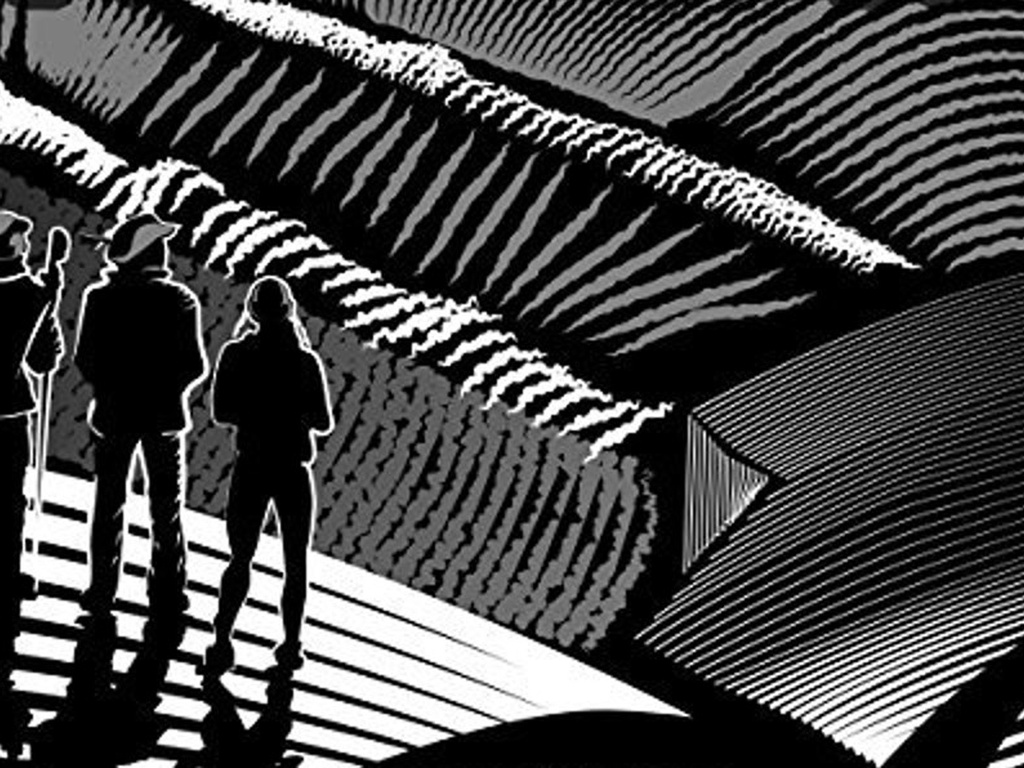 At Outsideways, we are interested first and foremost in adventure stories. From time-to-time we will write articles and reviews about stories we find through books, movies, and other forms of media.
---
It has been years since I've read a book about the Appalachian Trail. In the early days, prior to our AT thru-hike, we voraciously consumed all-things AT; an activity I suspect all pre-thru-hikers indulge in. After completing our thru-hike we went through a long cooling-off period in which we mentally and emotionally processed our family adventure. During this time we quit consuming AT related content, cold turkey. Been there, done that... wore-out the (baselayer) t-shirt.
Fast-forward four years later (wow, has it been four years already!?). In a moment of weakness, pining for a little adventure, @reneetougas and I decided we needed a trail story to listen to while driving to Maine for a weekend of cross-country skiing. We settled on Where's The Next Shelter? by Gary Sizer, a relatively new book to the AT scene, released in 2015. We later discovered, that Gary actually hiked the trail the same year we did - small world!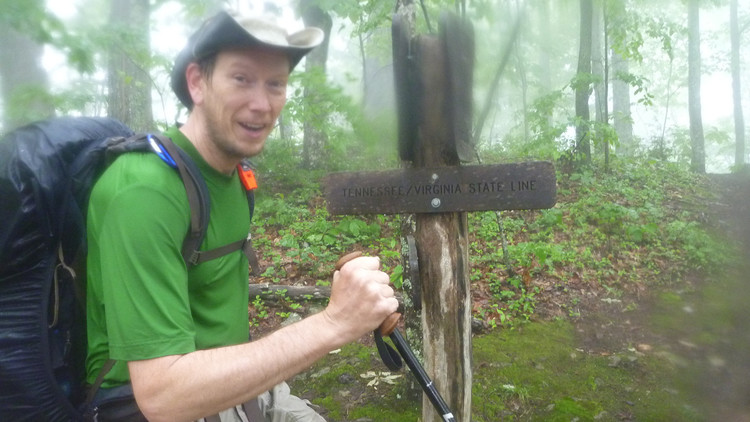 What is cool about the audiobook version of Where's The Next Shelter? is that it is narrated by the author Gary. Initially, I will admit I was a bit skeptical. Many authors, while great with words, leave something to be desired when it comes to narration. The reviews on Audible however, seemed to indicate otherwise. Now having listened to it myself, I can say that Gary pulls it off beautifully. The audio quality is top-notch and he is a fantastic narrator. Gary is great with voices and accents, his intonation and pacing is really good, and overall it makes for a really engaging listen.
Where's The Next Shelter? is first and foremost a trail memoir, as it chronicles the day-to-day life of Gary's Appalachian Trail thru-hike. In the story we meet the people, walk the miles, partake in the trail magic, and re-live a trail experience that feels like a solid representation of the real-thing. In that vain, the book can be best described as a string of micro-adventures and curious stories - not unlike a real trail experience. You can put the book down, and pick-it up again later without really needing to remember what has gone on before. Members of my family wafted in-and-out of earshot at various times while I was listening and were able to merge into the story at any stage with relative ease and get something out of it.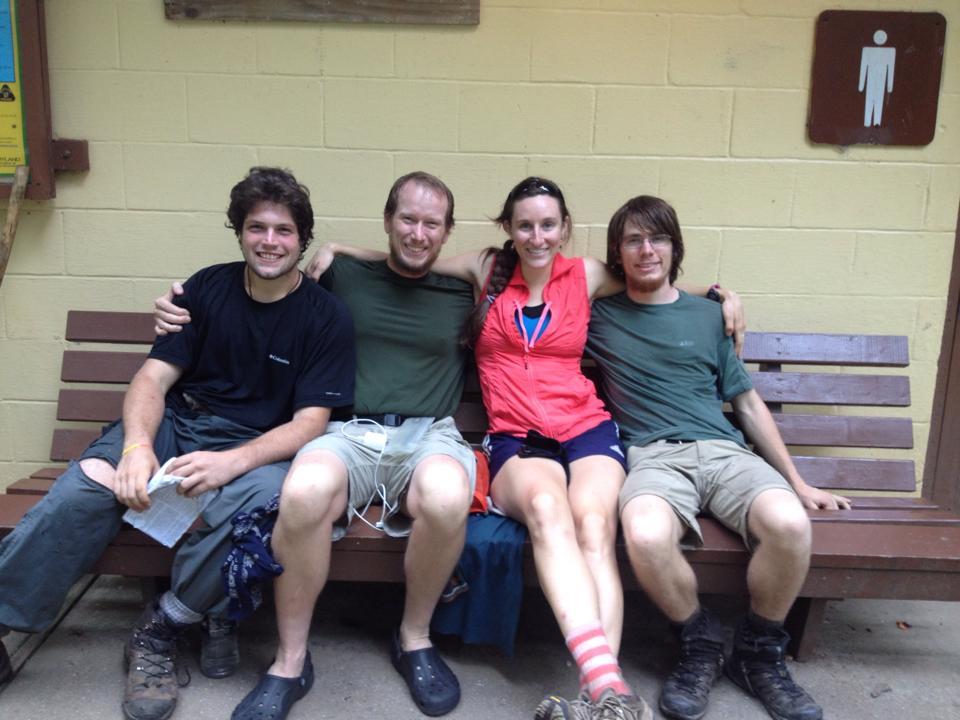 The memoir doesn't really have an over-arching narrative, or life-lesson it is trying to communicate. The one thread that does consistently weave its way through the book though is the people. Anyone who has done a long hike will tell you that the people you meet along the way are one of the most memorable parts of the experience.
Gary has a great way of portraying the people he met in a fashion that draws us in and makes us feel like they are our friends too. It is the portrayal of people that is this book's greatest strength, and the audio version adds even more to the excellent writing by bringing those personalities to life, beyond what mere words can provide.
Time-after-time we found ourselves laughing out loud, or nodding in acknowledgement as we-relived the trail experience through someone else's perspective. The places, the situations, everything brought back many fond memories for us. Then there were those situations where where we wondered... what he was thinking?
We each have a different trail experience, and made our own mistakes along the way - that's the adventure. It was fascinating to experience both how similar and different Gary's thru-hike was from ours having done it in the same year. We were far enough apart in our timelines that even the people we met along the way didn't have much (if any) overlap.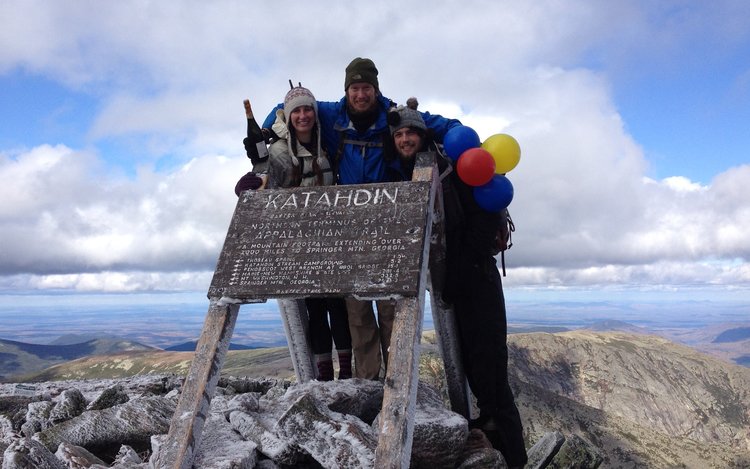 If I were to levy one criticism against the book (or maybe just an observation), it's that the book does not portray how difficult a thru-hike really is. Then again, I don't know how the depth of difficulty could be portrayed in a way that was meaningful. It's kind of like marriage or having kids - we can read books to learn about what is involved and what the potential difficulties are, but we have no idea how much work it really is until we experience it first hand.
Be forewarned, if you have not thru-hiked the Appalachian Trail but are getting the itch and pick up Where's The Next Shelter? by Gary Sizer, you are going to be hopelessly shoved closer to the trailhead. Thanks to his excellent writing, interesting stories, and endearing characterization, Gary will fan the flames. If you are a former thru-hiker and pick-up this book, you will be hit in the gut with a ton of nostalgia. If you are an adventure-lover who has no idea what a thru-hike is, you are in for an education!