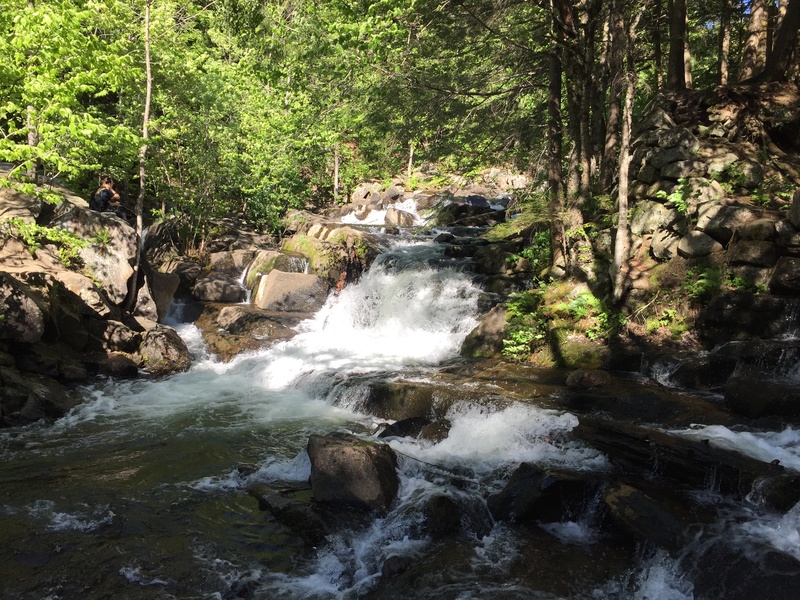 Gatineau park is a large park just north of Ottawa & Gatineau.
Close to the nation's capital this is a popular park. We visited during Covid when non-essential travel was banned between Ontario and Quebec, which meant we encountered way less people than would normally be found in the park on a long weekend.
In normal times this would not be a destination for us on a long weekend with all the crowds.
There are a multitude of 4 season activities to do in the Park including hiking, x-county skiing, snowshoeing, swimming, paddling, cycling, camping etc.
The Gatineau Park website itself warns of busy weekend experiences and recommends weekday visits. Keep that in mind if you go.
On our inaugural trip to the park we took a little hike to the cascades at Carbide Willson Ruins, accessed via Trail 36 at parking lot P11. Trail is a 3.25 km round trip.
Easy walking, some elevation change, and a lovely destination - combination of history and nature.
If you click on the map with the photo you'll see lots of trails in the area.
See also: https://ncc-ccn.gc.ca/places/carbide-willson-ruins