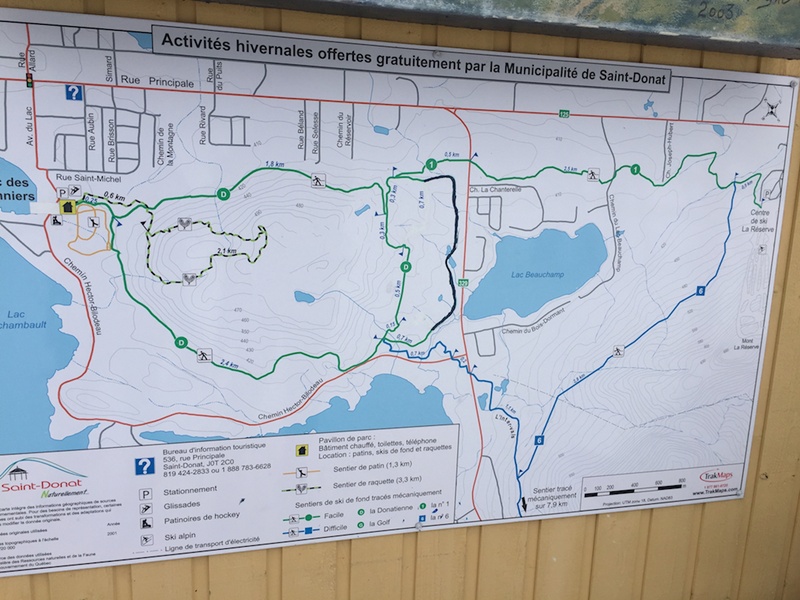 Parc des Pionniers in Saint Donat has a few great cross-country ski loops. And completely free access!
The blue trail on the right of the map can get pretty gnarly in terms of elevation gain and loss. I wouldn't want to do it on narrow skis.
On this outing we stuck to the green trails and went all the way out to Centre de ski La Réserve and back.
You can see from the map that Parc des pionniers has skating loops and raquette trails near the parking, as well as a hockey rink. There's also a lodge for renting gear and suiting up. On weekends they have an outdoor fire going.
http://www.saint-donat.ca/citoyens/infrastructureshivernales.cfm
It's a great winter outdoors destination for the whole family.