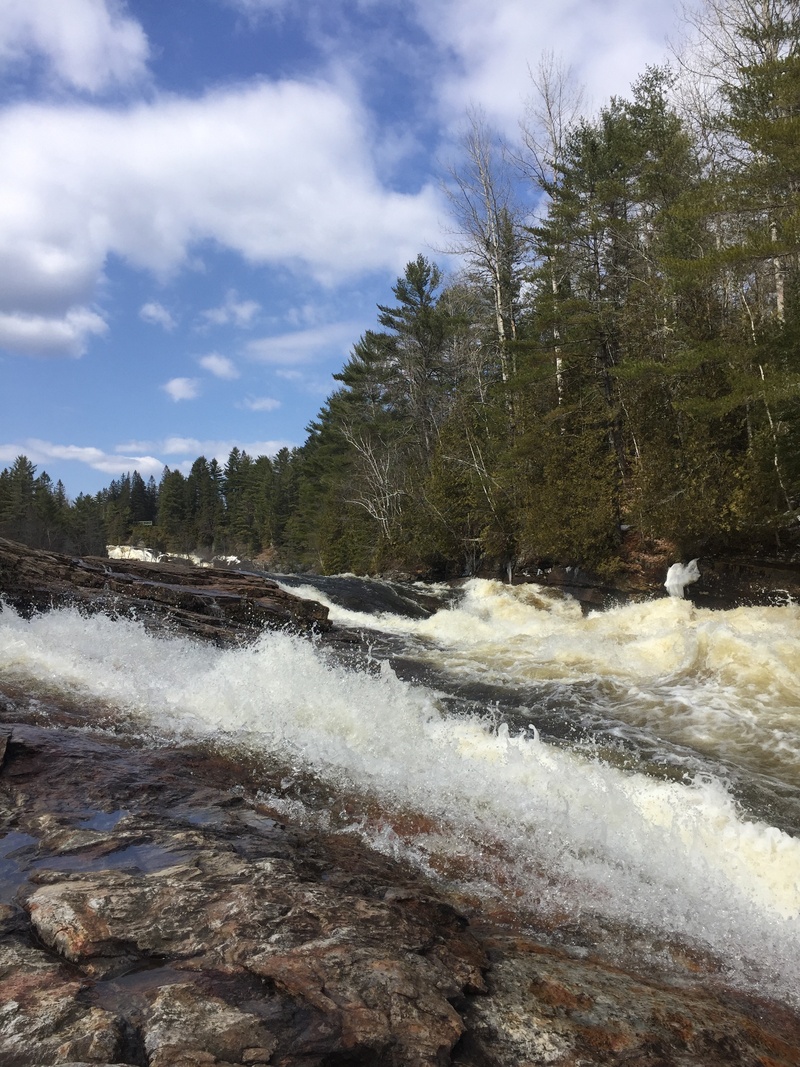 First hike of the spring season 2021!
Brienne was my hiking buddy today as we got out the city for some time in the woods.
This is my first visit to Parc Régional des Chutes Monte-à-Peine-et-des-Dalles
The #lanaudiere is full of beautiful treasures like this. What is so surprising about this area is that these falls are nestled into the terrain where the rolling farmland meets the piedmont (foothills) of the Laurentian mountain range.
You wouldn't expect such beautiful falls.
The park is accessed by three different village entrances - St-Jean-de-Matha, Ste-Mélanie & Ste-Béatrix and has 17 km of trail with 3 chutes. This photo is of chute Monte-à-Peine.
You could easily spend a whole afternoon walking/hiking most of the park or come for just a couple hours and see the highlights. There are sections with some elevation gain/loss but a lot of the hiking trail loops and sections are on the wooded plateau above the falls and wind through lovely and easy walking forested sections.
Highly recommend a visit for the falls and the woods. If you go in late winter/early spring bring crampons/something spiky for your boots. The climbs up and down from the plateau area are very icy this time of year.
The area is 1 hour away from Montreal and there is a fee to access.
There is camping also.
http://parcdeschutes.com/