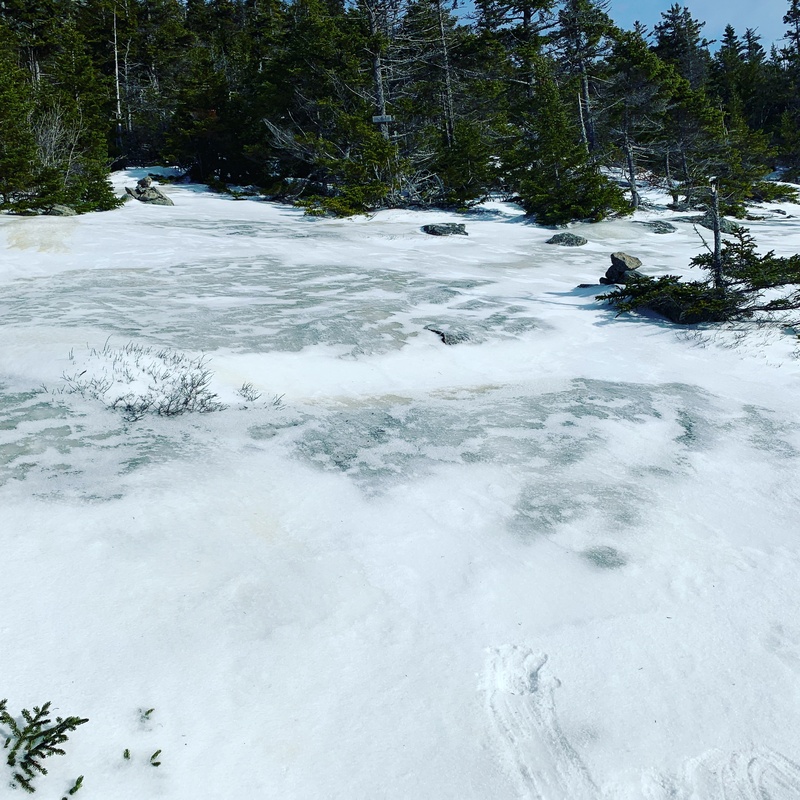 When your legs ache, and your lungs burn, the only thing pushing you onwards and upwards is the goal of reaching the summit or the promise of a view. This drive to finish the ascent is a powerful motivator, but when conditions deteriorate this singular focus on completing a hike can be detrimental and even dangerous. It's difficult to give up a goal, turn around and walk away, but sometimes you have to do it. Learning when yo go and when to say no is an important skill and I am thankful for challenging situations that help me learn where to draw that line.
Recently, my teen daughter and I hiked a local 3000-footer know for its challenging ascent. The trail starts with a steep climb through a wooded forest followed by a 0.5-mile rise up intermittent alpine conifer forests and rock slab. We made it quickly and easily to the rock and were within 1/10th of a mile from the summit when we were stopped in our track by a stretch of boilerplate ice on a slight incline. We could see the summit right above us ... almost touch it, or so it seemed. We gingerly took one step on the ice as we prepared to make the final push to the top and our feet were swept out from beneath. We looked to skirt around the ice and follow the treeline, but it was slick everywhere we stepped.
. My daughter would follow me no matter what so I knew As the mom and the adult, it was my decision to continue or turn around. It was hard to say no e can't go, especially after working so hard to get so far, but my gut feeling told me it was best to call it a day and return home safely. And so we did. Not only did we return home in one piece, but we both learned a lesson in knowing when to give up on a goal and unashamedly turn around.