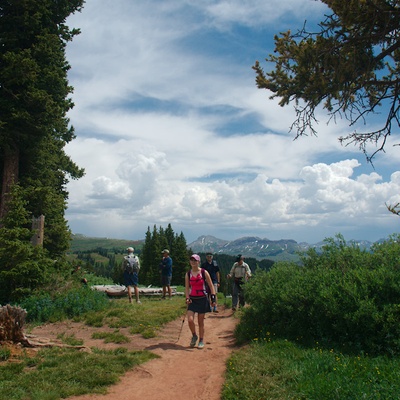 A short day hike to Engineer Plateau in the San Juan National Forest, with friends Will and Janet, our hosts in Durango, CO for that leg of our 2017 road trip (https://outsideways.com/journals/road-trip-2017/).
Started the hike at Coal Bank Pass, after reaching the plateau went off trail following Will, who is very familiar with these mountains, to descend on the Pass Brook Trail.
I loved hiking starting the hike at such a high elevation (10, 640 feet) because we didn't have to hike far up to get great views.
Love these Colorado mountains.