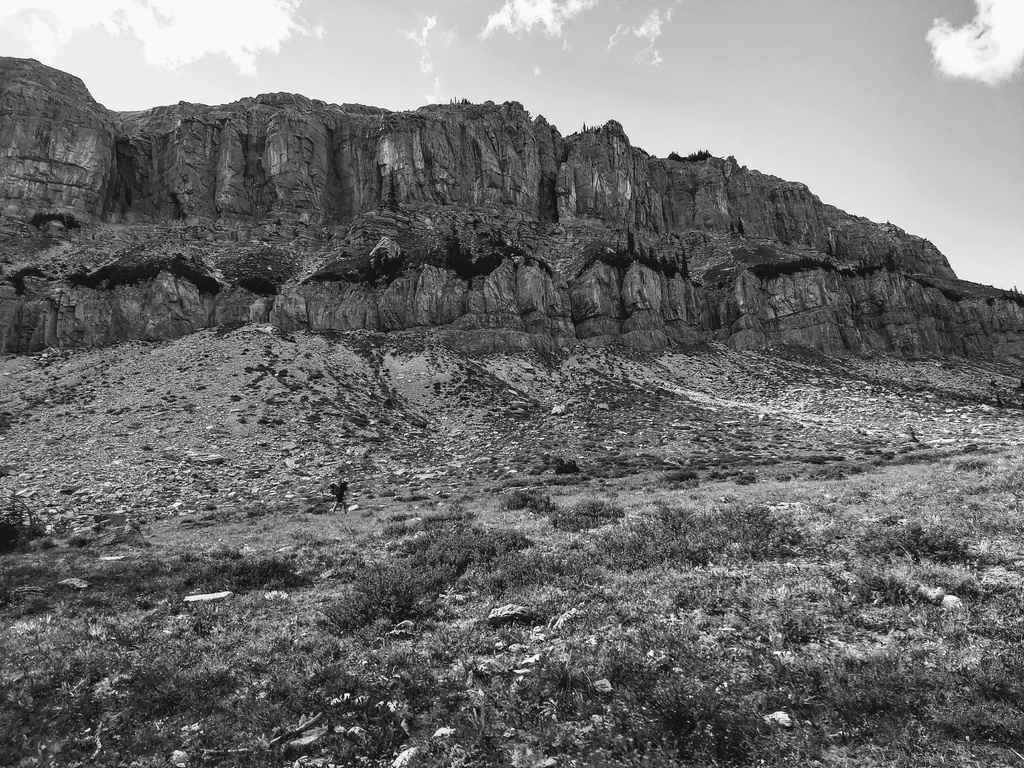 Alas, I didn't really enjoy the Sacpegoat and Bob Marshall wilderness'. There were a LOT of burn scars (I think at least 80% of what we walked through would have been burnt in the last 10years). Luckily, we only had a handful of deadfall to deal with. This must be a huge problem at the start of every season, although for us it had been recently cleared. The trail also took an absurd amount of pointless up and downs (PUDs) on trail that was eroded, and didn't have any views. It feels like that area could really do with some actual re-routing until some of the burns recover, but also just because the track makes no sense. The constant 300-400ft ascending/descending just made me want to scream. We were still doing 25+mile days, but they were no fun.
There were active fires that re-routed us away from the Chinese Wall too. The fire closure route took us up trails that didn't appear to be marked on any maps I could find except the CDTC ones released for the fire closure, which was a little frustrating because the mileage was definitely out. On an already long section (120+miles) an extra 5-10 miles makes a big difference. There were a few spots that were beautiful and worth a visit, but much of it was just miles to be walked to get us to Glacier. I was so tired and sore we even hitched up to East Glacier Village from Marias pass, and then slack packed back to there the next day (I sprained an ankle on our first day out of town, then proceeded to do 28/26/27 mile days on it which was absolutely zero fun). BUT! We had made it to Glacier NP, which felt pretty darn good.
This entry does not have any likes.