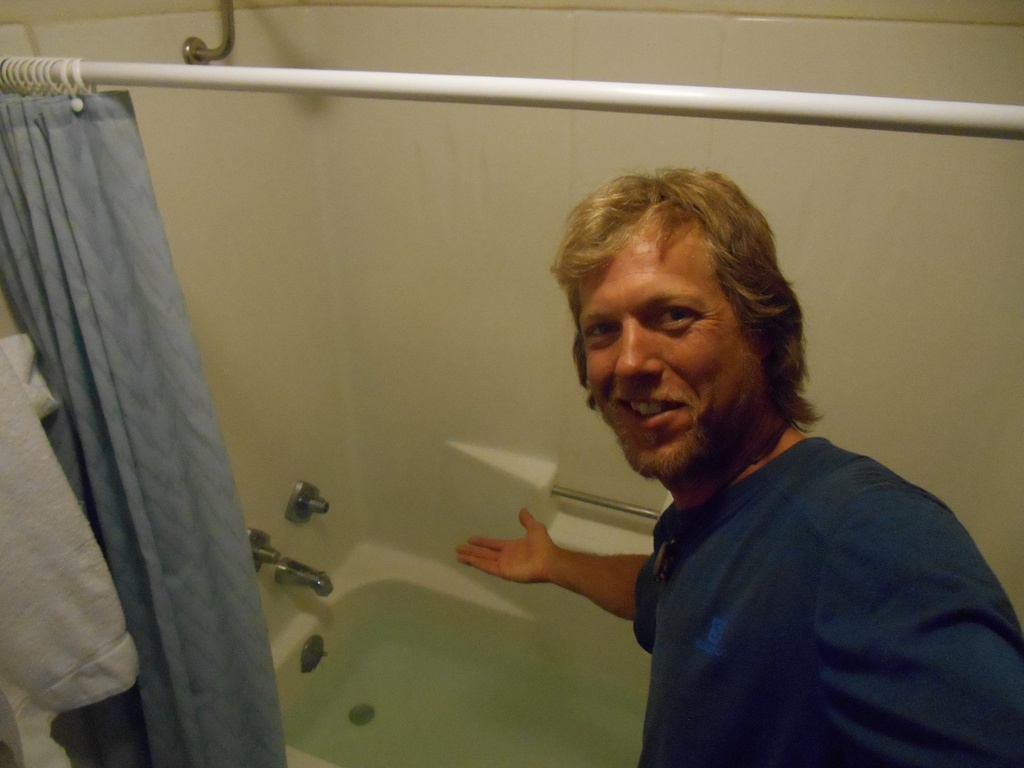 As I was saying, during both of my trips across Nevada I had camped at Alkali Hot Springs, and during both trips I had awoken at 3 am and soaked under the stars. The difference was, on the second occasion I was mindful to keep my feet out of the water so as not to soften them up, which can lead to unwanted blisters during the hike to Tonopah.
By the time first light had appeared on the horizon, I was already a few miles away from Alkali. Traffic between the hot springs and the town of Tonopah is pretty much non-existent due to the route which is followed.
Vacant jeep roads lead me across a vast desert basin and directly into town; where hotels, grocery stores, buffets, and another community swimming pool awaited.
On both of my journeys I was in town by noon.
The day in Tonopah can go quickly, as there's lots to do and other travelers to engage with. This is also a good time to catch up on hydration and the first opportunity to get fresh fruits and vegetables.
It was reassuring to know that at this point, mile 89.5 of the NVT, I already had some of the most desolate miles behind me. After a solid night's rest and another hot soak in the hotel bathtub, I was ready to continue.
This entry does not have any likes.