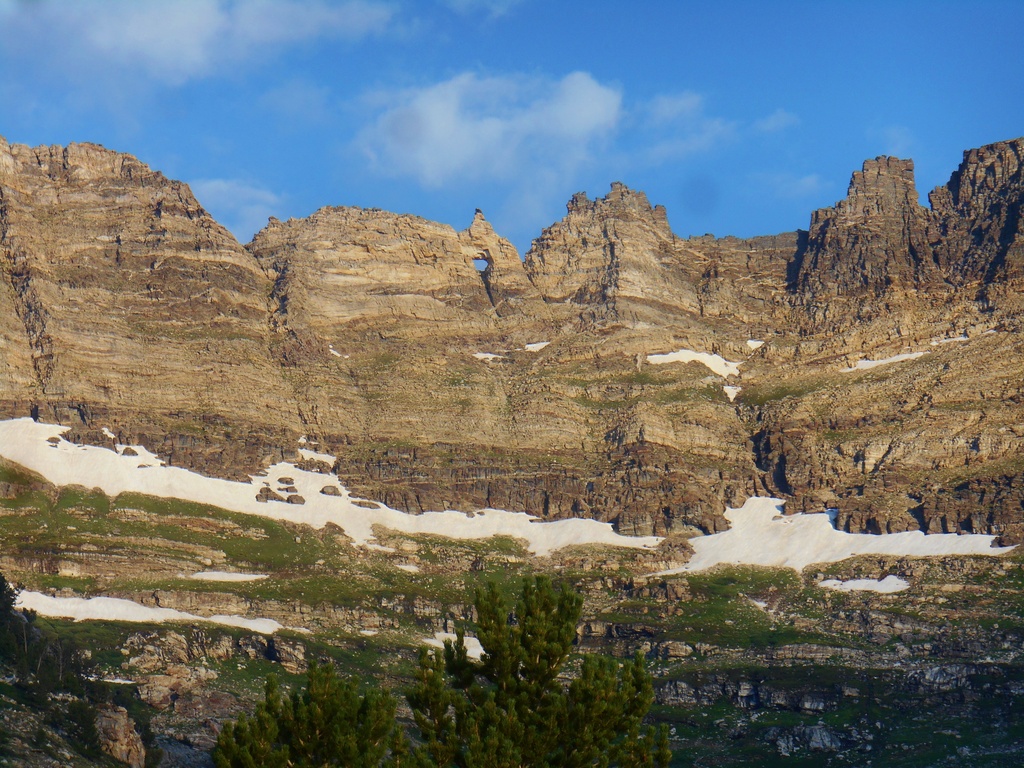 Hikers attempting to tackle Section 7 of the NVT have two choices. From Lamoille Canyon Trailhead, you can either hike along the road through the town of Lamoille, which has a post office but no grocery store, or continue along the crest of the Ruby Mountains, trail-less. On both of my NVT hikes, I opted for the XC route along the crest.
This section is a highlight of not just the NVT but the entire Hot Springs Trail. Dramatic views, unparalleled trail-less ridge-running, and loads of big game wildlife sightings were accompanied by alpine lakes, days without seeing anyone, and a real sense of adventuring into the unknown.
At Solider Creek, the options rejoin and the trail follows singletrack into the East Humboldt Wilderness. Between my two trips, I had learned about a small section of private land which altered the route, and in a lot of ways, improved it.
After a trail-less crossing of the East Humboldt Range, going from Boulder to Steele Lakes, the trail traverses below Hole in the Mountain Peak, one of the most imposing mountains on the entire trail.
Safely on the far end of the range, a rather uneventful road walk led me into the town of Wells, where another major decision needed to be made.
This entry does not have any likes.