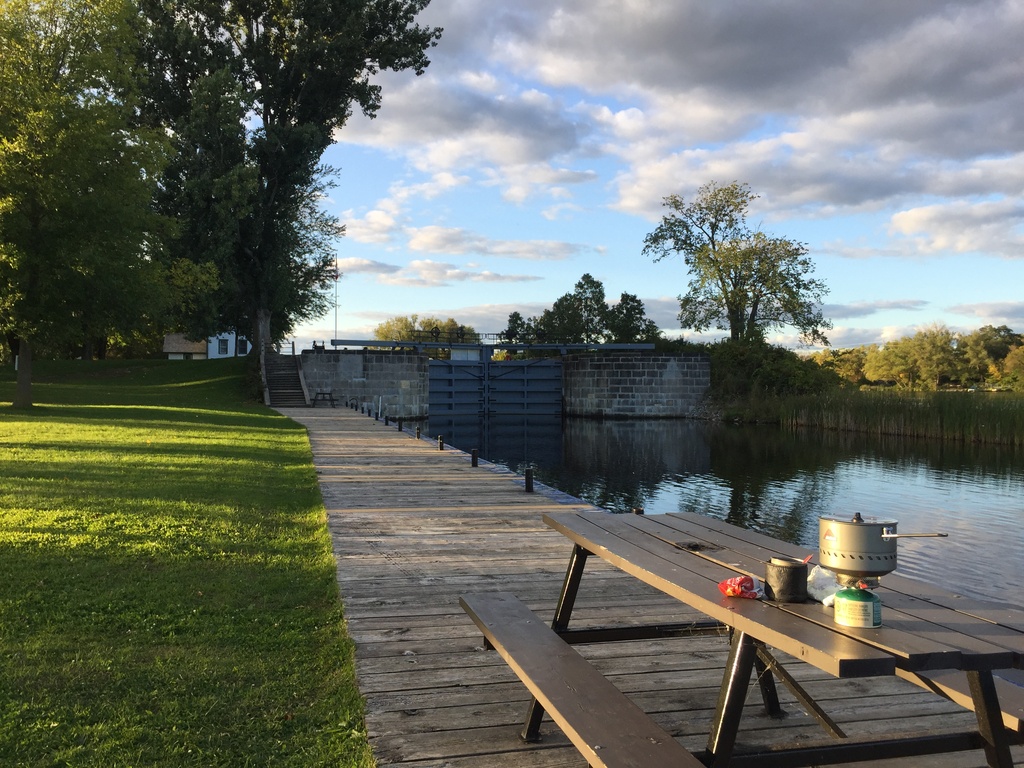 Making hot cocoa before "going to bed".
You can see the lock and lockmasters house in the background.
It's cold tonight. The temperature will be dropping to 2C and by the river feels colder (to me).
We're headed into the tent by 6:30 just so we can keep warm.
I'm writing this entry wearing all my clothes and my sleeping bag. But I'm warm!
Tomorrow is our last day of paddling, final 18.5 km to Merrickville locks, and the chilly weather is making it easier to think about going home.
I hear a train whistle, the white noise of distant traffic, and the occasional passing of Canadian geese.