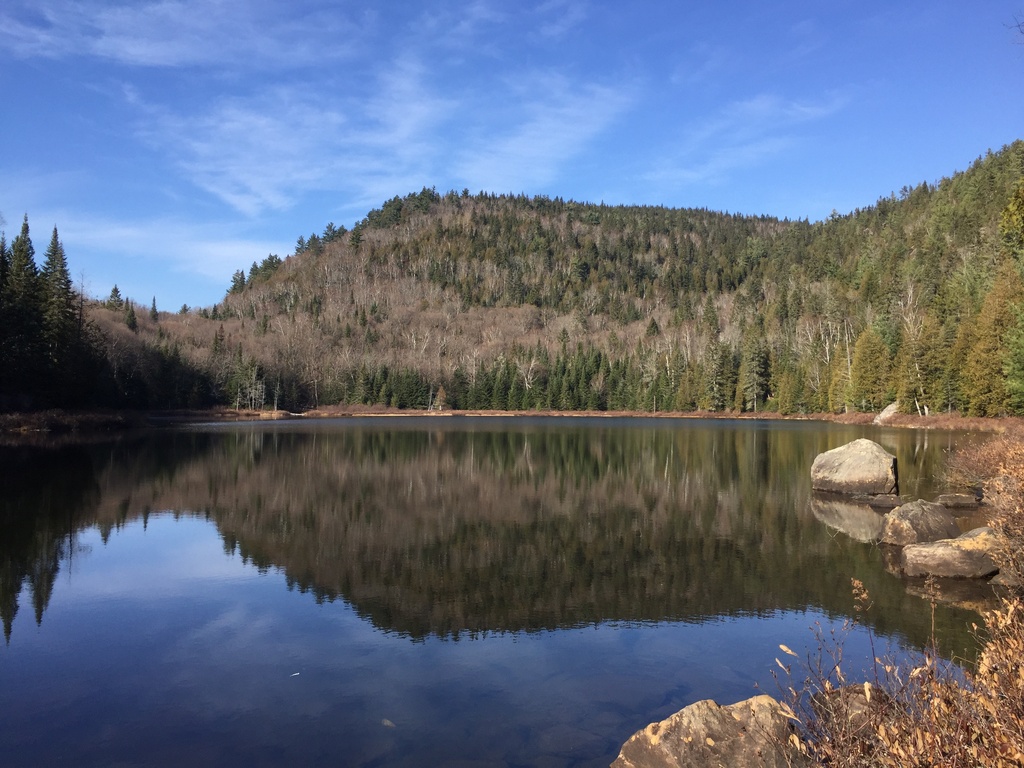 The first hiking trail called Voile de l mariée (which follows the waterfall) leads to this pretty little lake - Lac Guy. And in the fall - no bugs!
This would be a great destination for a beginner hike, and it's not exactly easy as there's an elevation gain so you'd feel like you overcame a challenge. Lots of pretty views along the way of the waterfall.
This entry does not have any likes.