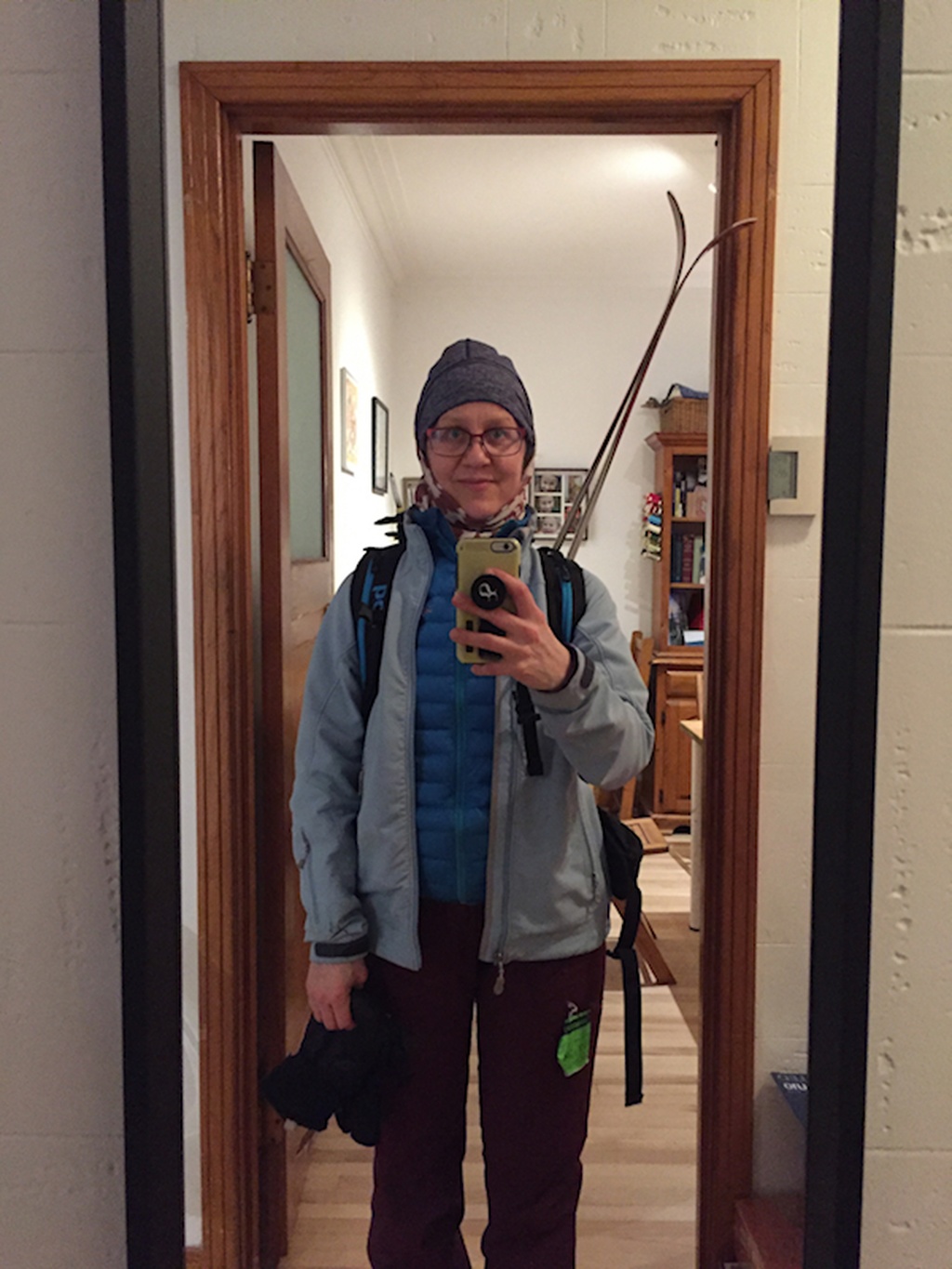 Friday night fun in the city. There's a lot of fresh snow in the neighborhood so I'm headed out for a ski. Not sure that I will be able to ski the whole way from my door so I'm carrying skis for now.
(Turns out I could have skied right from my door. There was enough snow on all the roads, alleys and sidewalks that my skis were fine.)
This entry does not have any likes.