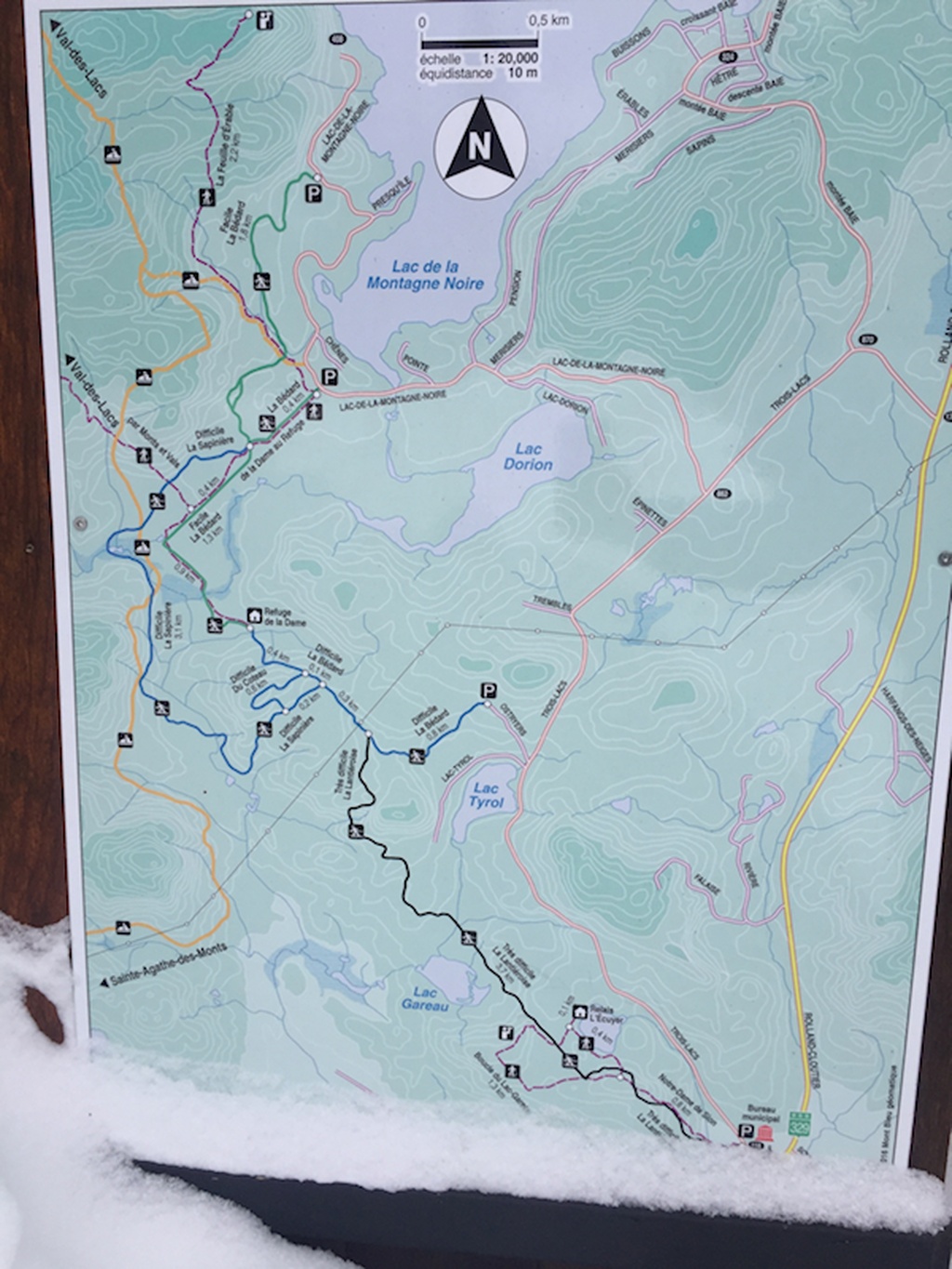 This is a fun cross-country ski area to explore with options for trip length and difficulty.
Today we ventured off 329 (the road to Saint Donat from Ste Agathe des Monts) at Lantier onto the Trois Lacs road.
We started at the P by Lac Tyrol (on the sign) also if you click the map icon on this entry you'll see the exact location of this photo.
This is an easy-access, free cross-country ski area. It's beautiful, with a mix of green and blue trails. It even has a refuge - Refuge de le Dame - where you can stop to warm up or eat lunch.
Highly recommend the area for cross-country skiing.
This entry does not have any likes.