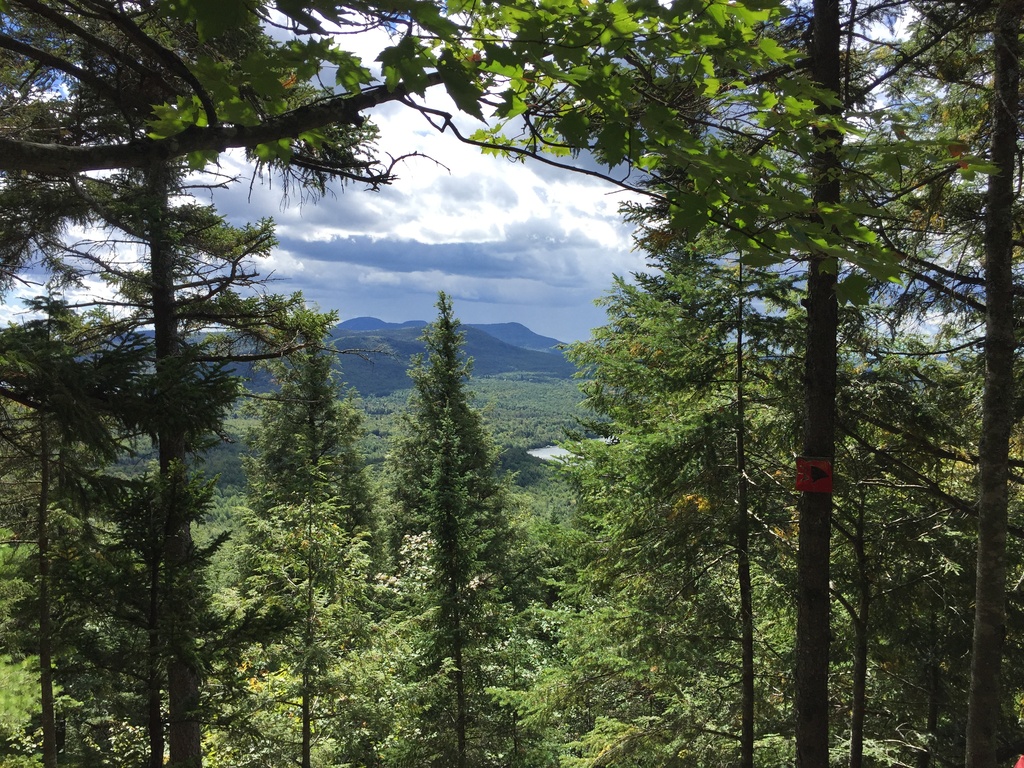 Doing the loop around the summit of Mont des Trois Lacs.
Here we get a view of Mont Orford, where we had hoped to hike. From our sunny perch we watching rain clouds threaten Mont Orford and we were grateful for our location.
This entry does not have any likes.