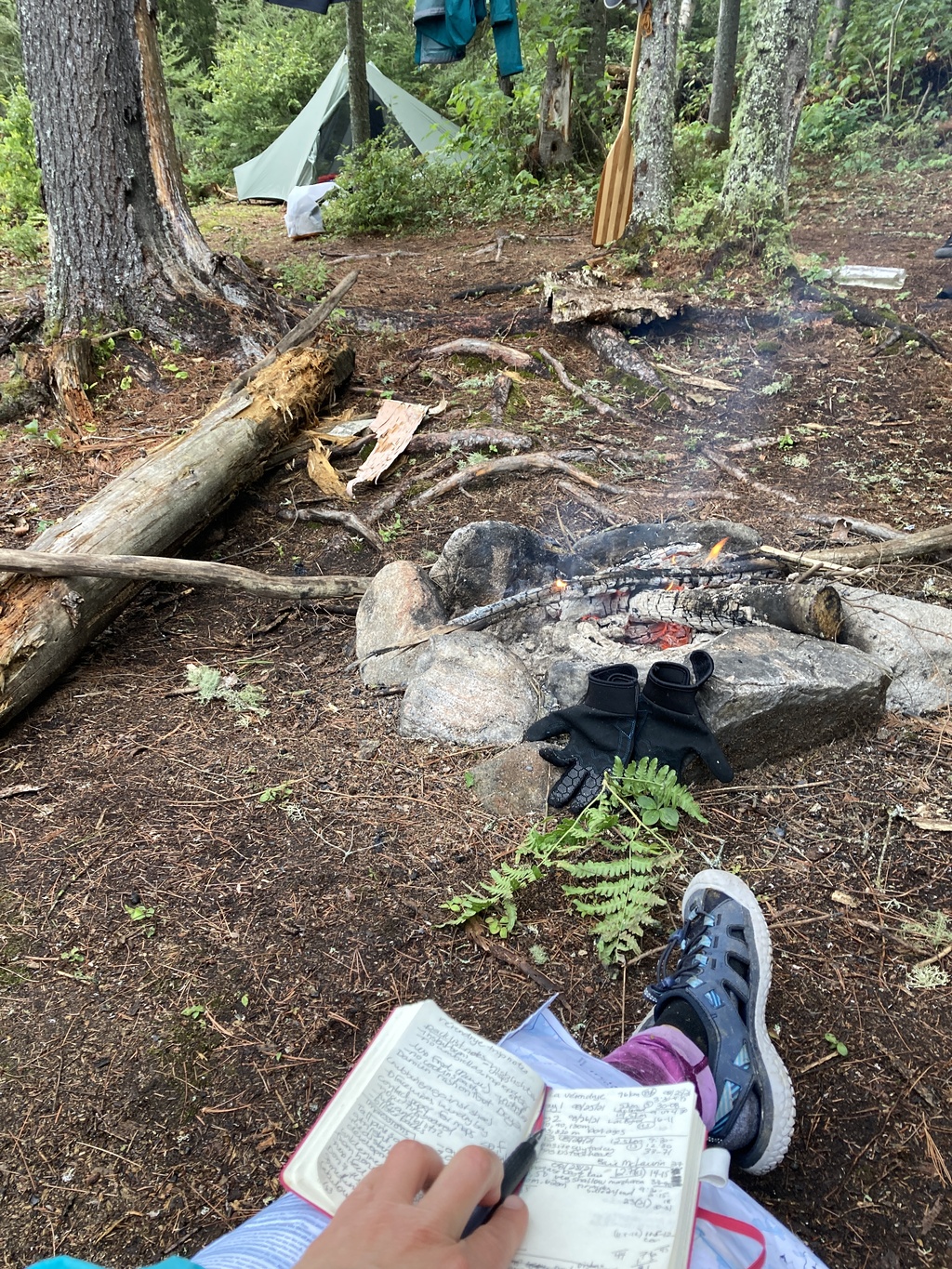 After 2 portages and a morning and early afternoon of rain we arrived at camp around 2:15. A short day in terms of kms -12.5, but tiring with the portages.
This campsite is my least favorite so far. Feels "scrappy" and a little unkempt. Lots of deadfall etc but it's last campsite before another 14 kms of paddling so we're staying put for the night.
I even had time to light another fire. It took a solid hour to get it going with the wet wood but we finally got it nice and hot. Such a treat on a rainy, wet day.
This entry does not have any likes.