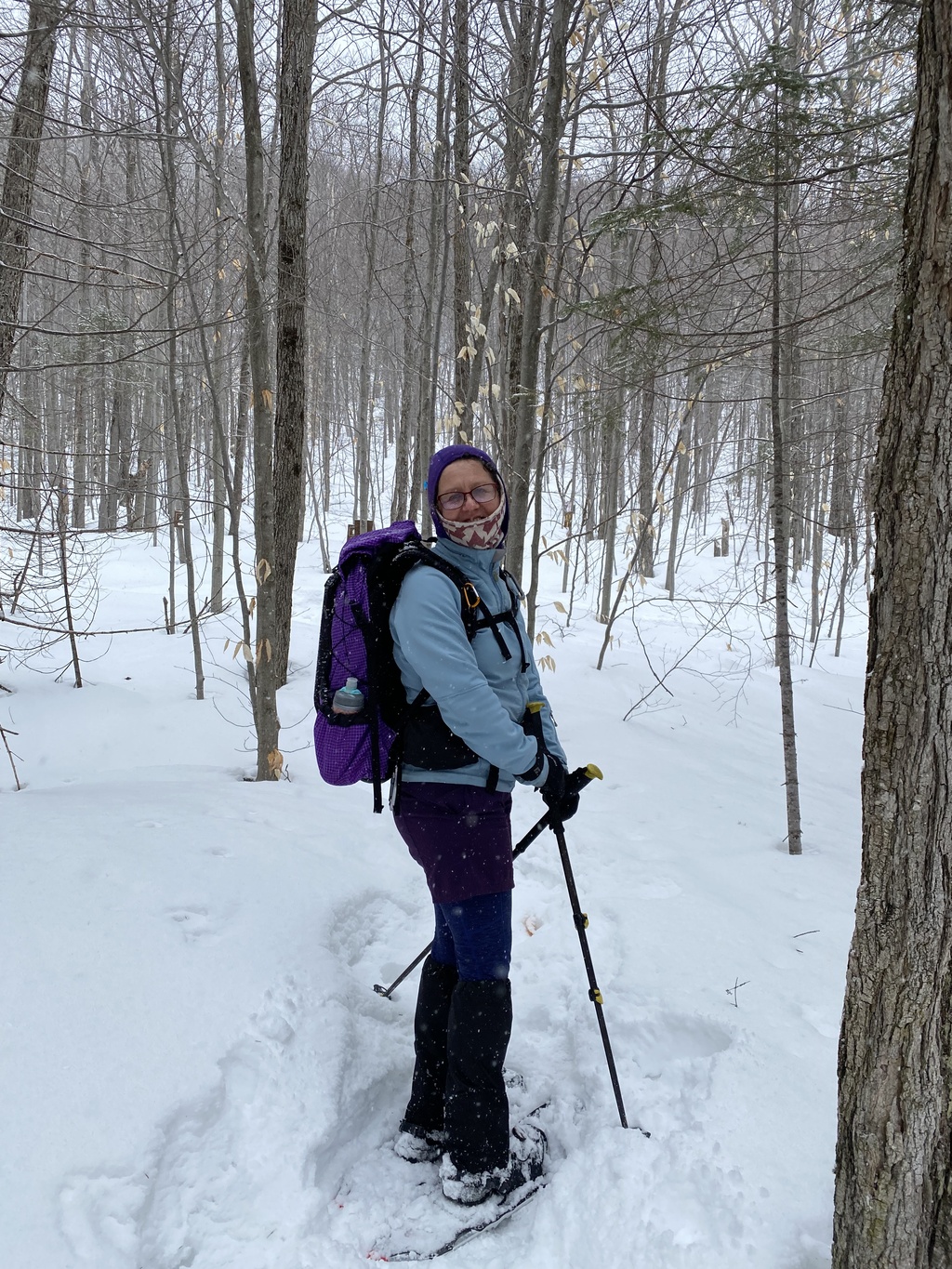 After our lunch we had hoped to take the blue trail loop north of Lac corbeau. However that trail is not frequently used and even wearing snowshoes we were breaking trail with regular 1 to 2 foot drops through the snow.
There was no way we could do the extent of the trail loop that we had hoped which would have included climbing up the ridge to the viewpoint. After trekking 1/2 a kilometre or so we rejoined the main multipurpose trail.
Here I am breaking trail.
This entry does not have any likes.