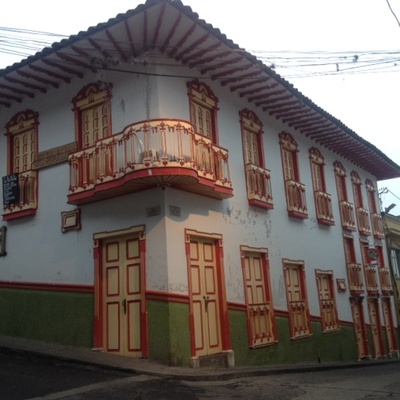 created Mar 11, 2017
The Colombian "Coffee quarter"
Salamina, one of the most beautiful towns in Colombia. Before arriving you can already feel the beauty that surrounds it. The village is set on a plateau of a mountain, so it is completely surrounded by nature and beautiful views. In town you can walk practically through all its narrow and cobbled streets, its squares, its parks, its gardens, and photograph its monuments and houses and balconies of colonial style. Each house, each balcony is full of life colors, just fascinating . From my house in bogota take public transportation to the main Bus Station. There you have to take a bus to Manizales (300kms and around 8 hours and 50,000 pesos). In Manizales frequent buses depart to Salamina (70 km and around 3 hours and 30,000 pesos). I can always take you if you like it. Few good places to eat and sleep at budget.