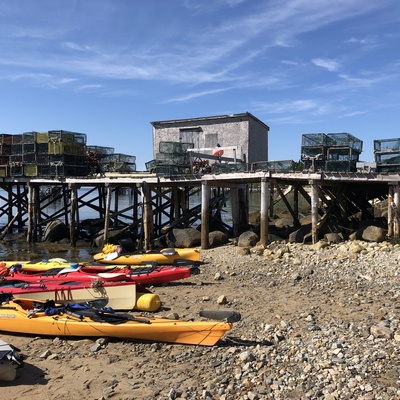 created Jul 12, 2019
Tusket Islands, Nova Scotia
The Tusket Islands are off the south-west coast of Nova Scotia, Canada. July 14th I am joining 7 other paddlers (5 men and 2 women) on a 5-day paddle to 4 islands. This is our projected paddle plan. (https://www.google.com/maps/d/viewer?mid=1oSsaoYxGiypH30IOnPftI07xkzKZmkAP&ll=43.71076894705195%2C-66.01252219715593&z=11) I've kayaked and camped with this group before and am anticipating the camaraderie and adventure I know is to come. Special thanks to Art M, a great friend and skilled navigator, for planning another expedition and inviting us to join him!
PS Our plan played out differently than proposed. I will say 'a better one' - it's what transpired due to variables like fog and wind and current, islands being closer to each other than anticipated, and connecting with locals from the Island community which added valuable camping suggestions, fresh lemonade and much more!!