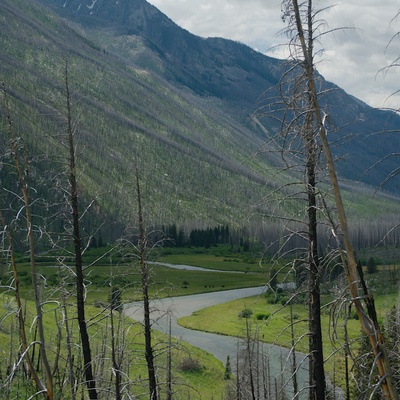 created Jul 10, 2016
West Boulder Trail, MT
The West Boulder Trail is located outside of Livingston, MT in the Custer Gallatin National Forest which is part of the Absaroka Beartooth Wilderness.
This was only our second hike in the Absaroka Range and like our first, at Passage Creek Falls (off route 89), it was through a forest fire area. Which means all the big trees are dead, and there is no tree cover. But on the upside, you have great views.
We did a 10 mile out and back hike which followed the West Boulder River. The terrain is relatively easy (some small climbs near the beginning) and delivers big rewards with the river and meadows.