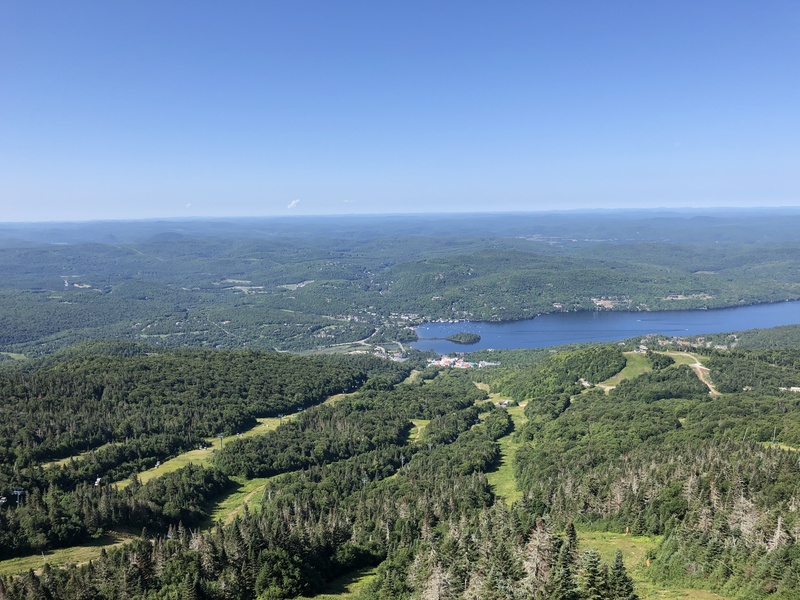 View from top of Mont Tremblant.
Hiking today with my brothers, nephews, parents - @karentogo & @hammerhead and @mypictograph
Enjoying an extended weekend together in the Laurentians.
Glad we got an early start on the day. The base was crawling with people when we got down around 1:30.
Other than all the people we encountered as we hiked back down on the Grand-Brulé (who had just as much right to be here as us!) the hiking was fabulous.
It's been a long time since I've hiked Tremblant (I think I've done it once before) and trails are good hiking. Recommend going up Johannsen & O'Connell to the peak & down Nord-Sud & Grand Brule for a nice 20 km loop.