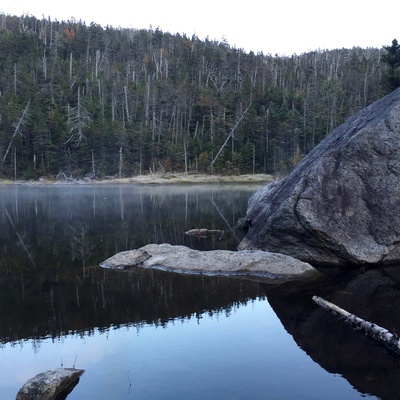 This trip marks a number of firsts for @reneetougas and I...
It is our first in the Adirondacks of NY. Since moving to Montreal just over a year ago, we have been slowly getting to know the outdoors hotspots within easy driving distance. The High Peaks region near Lake Placid is just over two hours away and offers a pile of backcountry options year-round.
This is our first backpacking trip without children. They are growing up fast, and will not always be with us as they forge their own lives as young adults. Renee and I are starting to plan some some trips together without them. They are now old enough to be at home alone, and Renee and I need to forge our friendship together for the years ahead when they won't be under our care.
This is our first backpacking trip together since completing our AT thru-hike in 2014. The AT was a biggie and Renee needed a little break from backpacking. She is now officially ready to be back on the trail, and we are very excited about doing future trips together.