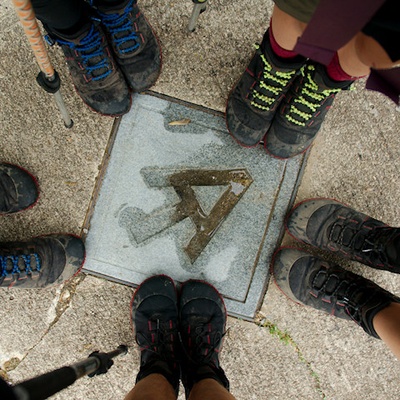 In 2014 my husband, three kids ages 15, 13 and 11, and myself hiked the Appalachian Trail. Our hike took us 175 days.
To share the story of our family thru-hike and to help us fund it, we produced a video series while hiking called: Beyond our Boundaries: A Family Adventure on the Appalachian Trail.
At the beginning of August, in Vermont, I got off the trail with a foot injury that I hoped would heal with a couple weeks of rest. It didn't and I got off the trail permanently in the middle of August at Glencliff, NH. My family continued without me and I supported them with our vehicle.
Our family thru-hike changed our family is ways we could not anticipate. The intensity of our adventure, emotionally and physically, revealed both positive and negatives in our individual characters and family culture.
It was an experience of contrasts, so beautiful and painful. Days of joy and days of suffering, experiencing deep connection and loneliness, excitement and boredom.
This is a personal journal of that adventure.
Notes:
All the distances in this journal are taken from the The A.T. Guide 2016 edition.