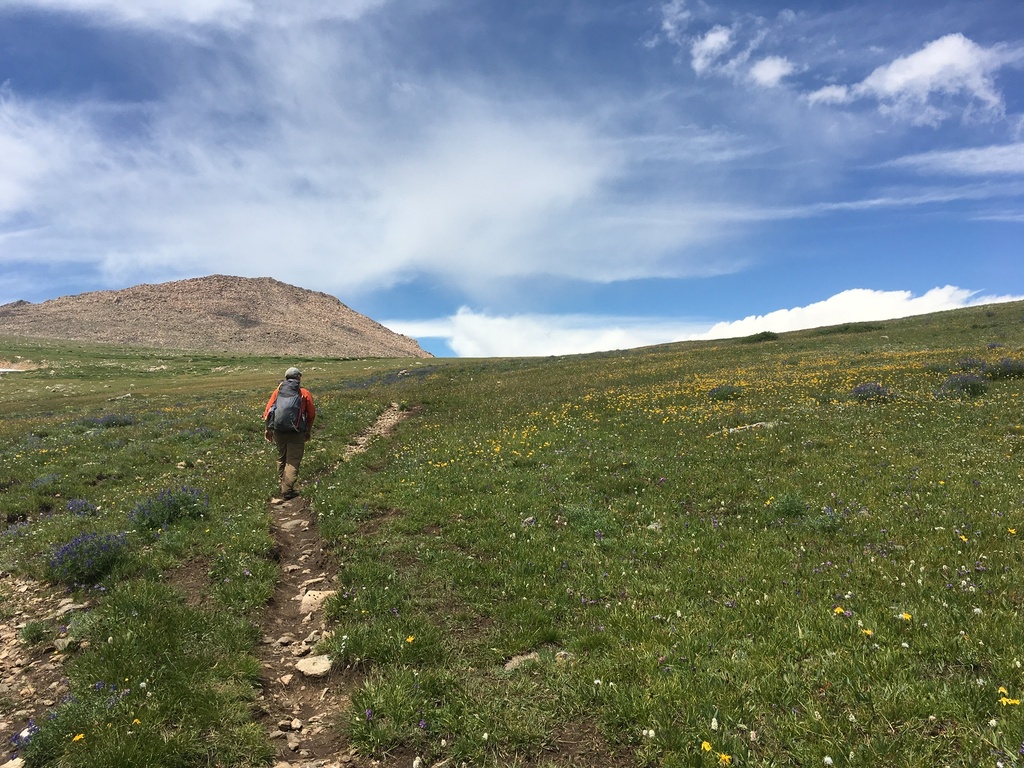 We still had a 20-mile day to get out at the end of the trip, although it was all on trail so that sped things up nicely. We got to see plenty of lower-elevation lakes and forests, as well as this big, open alpine meadow (Burro Flat). We also saw more of the route that we would have taken if we had stayed on the High Route-- totally snow covered. So this was a good decision.
In the end, we made it to the car at Trail Lakes by about 5:30 PM, and to Lander by dinner time. And oh, what a dinner it was!
This entry does not have any likes.