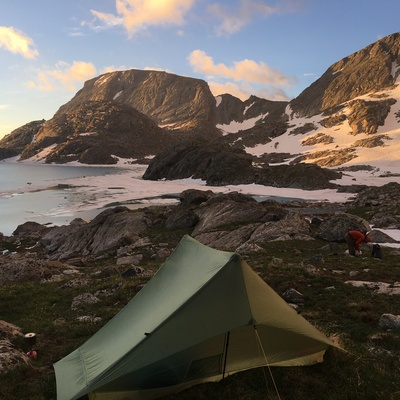 created Jul 22, 2017
Wind River High Route
Hikerbox Special and I attempted the Wind River High Route over 8 days in late July. The snow levels in the Winds had been much higher than usual this year, so even at the end of this trip we were walking across huge snow fields, fording roaring creeks, and generally being slowed down. So we didn't do the entire High Route, but we had a hell of a good time for 8 days.