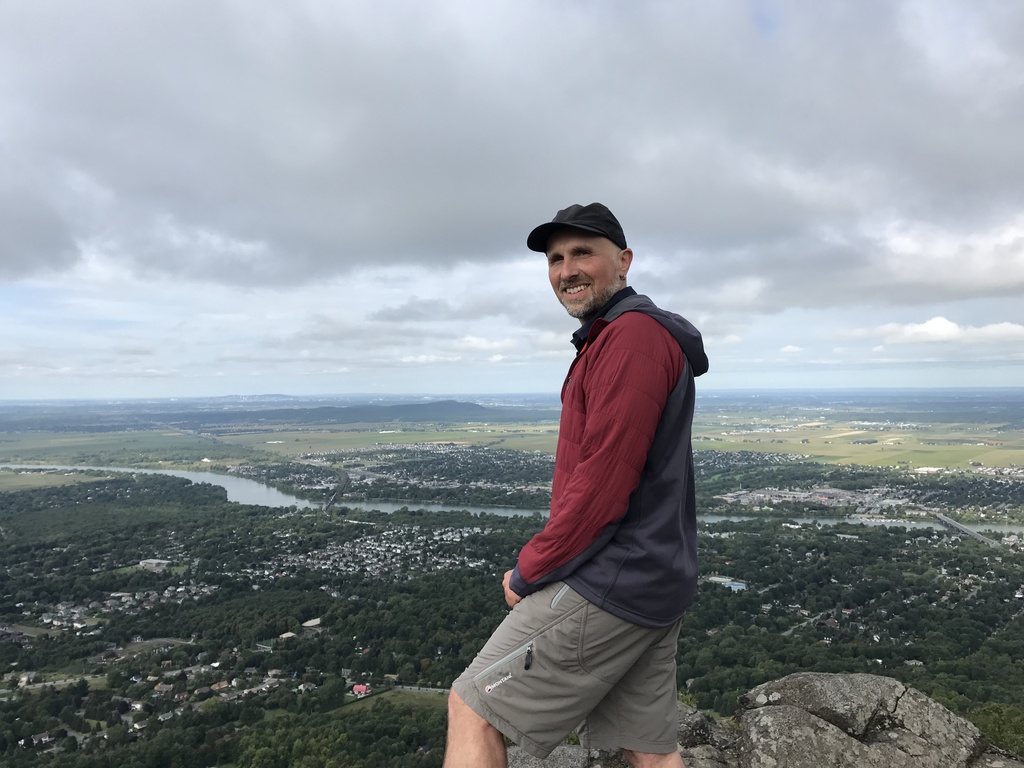 This weekend I had a last-minute opportunity arise to help lead a group of college students on a day hike on the outskirts of Montreal. The Vanier College phys-ed department has an outdoor education program, and they occasionally need help with the field portion of the course. One of the leaders scheduled for this weekend couldn't make it, so they asked me to help out.
The trip consisted of leading a group of 40-ish students on a day hike at Mont Saint-Hilaire. We broke up into 5 groups, one of which I led. A couple of the students in my group had never been hiking before.
In this photo, one of the students insisted on posing me for a summit photo shoot.
The day was fun. The students were (mostly) motivated - at least for the first 3km or so.