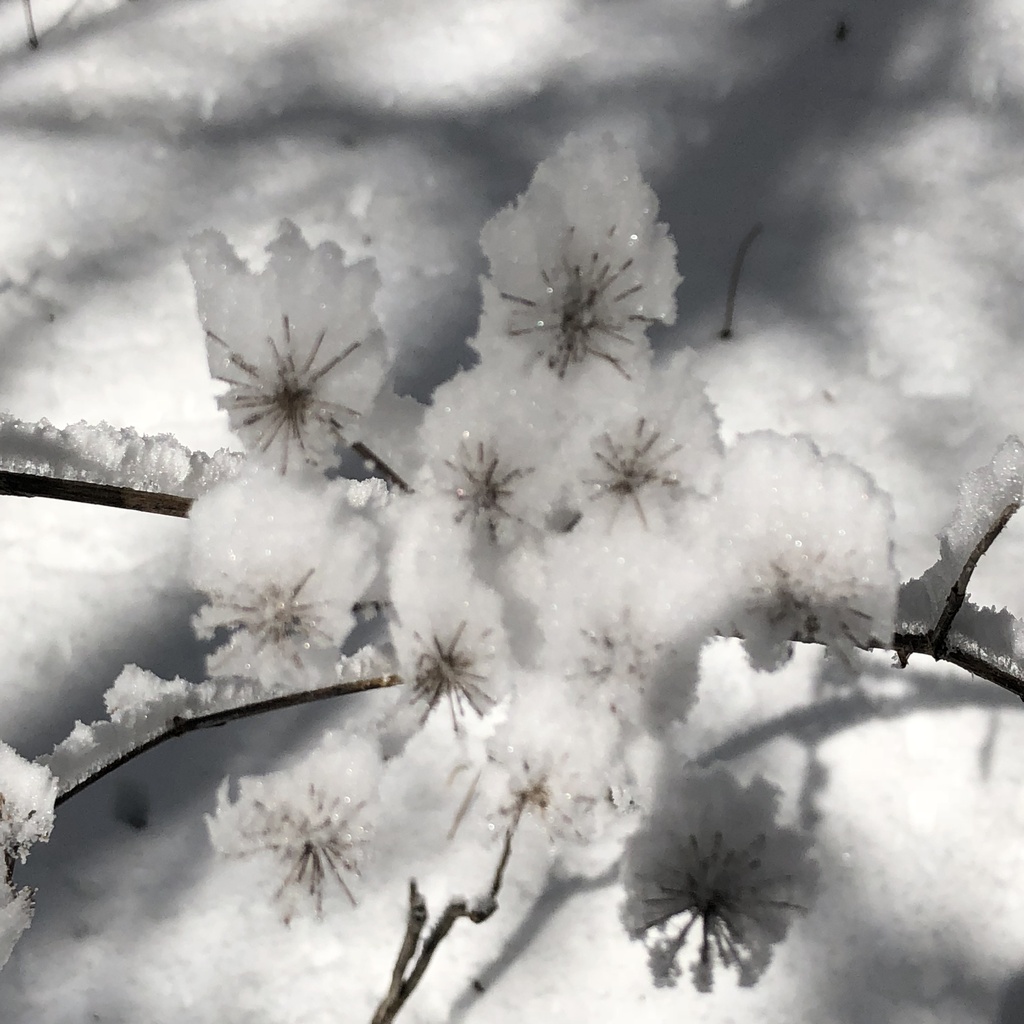 Well, I passed mile 300 and had a pretty tough night and next day. It was raining pretty hard in the morning when I started out from the Hemlock Hollow Hostel. Most of the hikers had decided to stick there because of bad weather on the way. It rained early in the morning but as the day wore on the rain let up and the wind dried my clothes. I as feeling pretty good despite the wind and went over Firescald Bald instead of taking the Bad Weather Bypass. That might not have been the wisest decision I have ever made! Between the rock scrambling and the howling winds on unprotected ridges—it was downright scary. The views were stunning though and I did take about two photos on the highest ridge. I was too terrified to linger very long. Luckily, I'm from NC and I definitely want to come back someday in safer weather.
All was going ok until I reached about mile 300 and the torrential downpours started up again. I got completely soaked again, so when I got to Jerry's Cabin Shelter I threw up my TarpTent Notch in a hurry. Only expecting rain, I did not stake the tent out as much as I should have. Most of us were sleeping peacefully when we thought the rain stopped! LOL, but it had turned to quiet snow and I woke up with lots of condensation in my tent because there was two inches of icy snow weighing down the sides. Fortunately, I had dry clothes to change into but my sleeping gear and tent were soaked.
I got up without eating or filling water bottles and headed down the trail to warm up by hiking. That might be the fastest I have ever hiked! Most of you know I am a very slow hiker. My role model is John Muir who is quoted as suggesting that we "saunter!" But I flew that day and I am not kidding when I tell you that Laurel Hostel at mile 311 was a real lifesaver! Laurel Hostel is just 150 yards off the trail and a lot of us hikers filled the place up, shivering and wet, and grateful to be out of the snow. We got a ride into town to resupply at Walmart and we all ate Mexican food till we thought we would bust!
It was a tough night and day that ended well. The next night was spent in the Natures Inn Hostel where I waited for my son and his family to pick me up for a visit in Knoxville. It was so good to see family and especially my little granddaughter Anna who is now two. As I write this, I'm back at Natures Inn and will get back on the trail tomorrow. I'm eager to get back but today there was a high wind warning and I decided to be cautious.
I think I am still on track to make Trail Days in Damascus and I hope to meet a lot of new and old friends there. Until then, happy trails! Peace is green, Slosh
One of the conflict areas where I worked was Liberia-a country largely modeled after the USA. Rural areas suffer from a lack of clean water. As hikers we know how much work it is to collect our liter bottles of water—but imagine that you have to provide water for all uses for your extended family, elders, littles, the disabled and all. This arduous task usually falls to the women of the family. So I am supporting this project in Liberia. I know the groups involved and have met them personally in Liberia. Please read about the project for its interest when you have time. Donating is appreciated but not required. None of the funds go to my hike. Only to help the project get on its feet with an ultimate goal of self-suffficiency. GoFundMe.com/cleanwaterforliberia