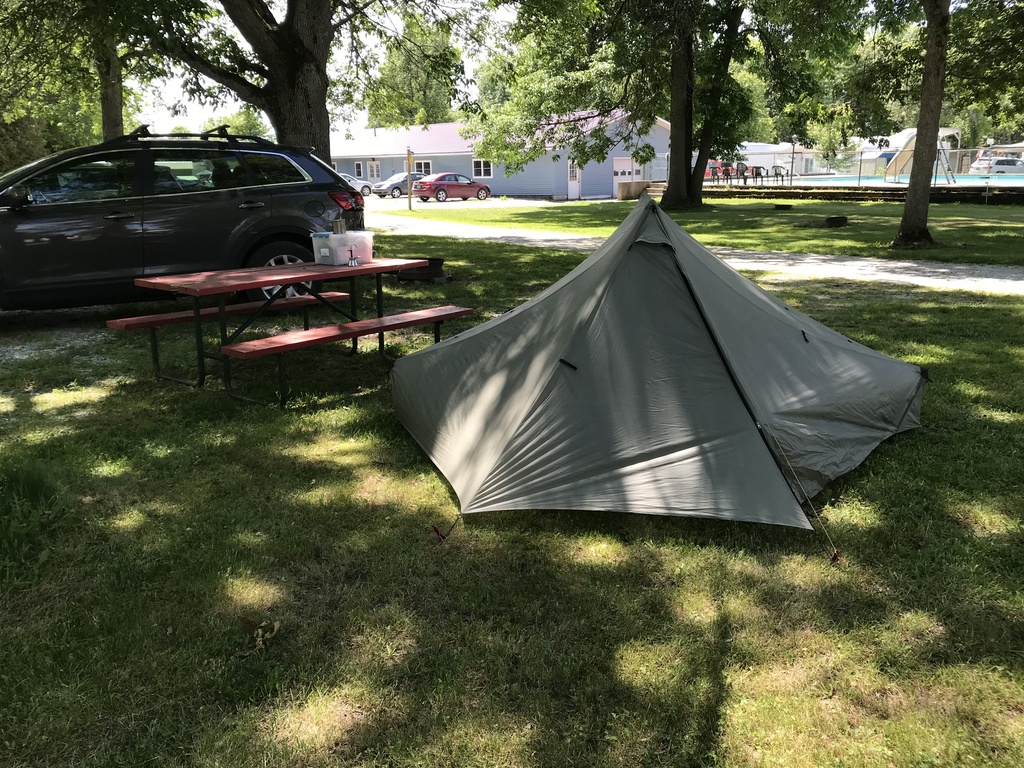 So, plans didn't quite go as... planned. The original plan was to go to Stowe Vermont, primitive camp in Mt. Mansfield State Forest, and do some day hiking. Our car wasn't so keen on the idea.
We have been noticing a squeak on the rear passenger side around the wheel. We have been so busy, we haven't had time to get it looked at. On the way to our destination, the squeak started to get a lot worse so we took it in to a garage to get it looked at. Apparently one pf our break calipers is siezing, and the part could not be found on a Saturday. Thankfully we can still drive, but we have decided to find a campground right where we are and stay here instead. We will head back to Montreal tomorrow, it's only a 45 minute drive.
So, here we are at a big campground on Lake Champlain in VT. We hear more Québécois than English. This kind of camping is not exactly our speed, but the weather is nice and it is good to be out of the city and sleeping in a tent.