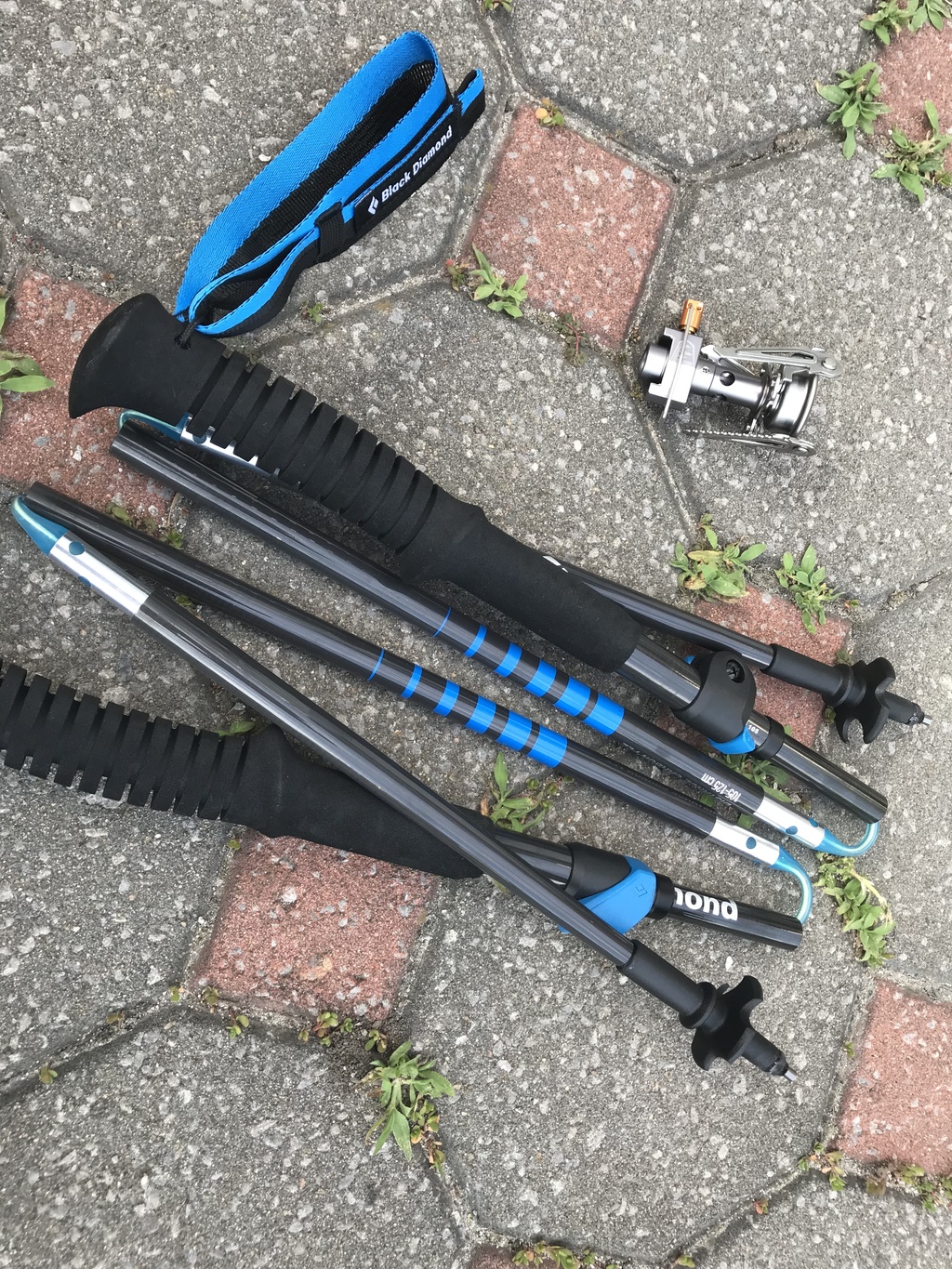 In preparation for this summers backpacking plans, I purchased two new pieces of gear today.
I got a pair of Black Diamond Distance Carbon FLZ poles to replace my very aged Black Diamond Carbon Cork poles. I really wanted a pair of Gossamer Gear poles, but could not justify the ridiculous expenses after the exchange rate, shipping costs, and duty fees.
The other purchase was a new GSI Pinnacle stove. These stoves are actually made by Kovea from Korea, who sponsored us on our AT thru-hike in 2014. We loved this stove, but sadly due to a bum canister last summer, both of our Kovea stoves got plugged (Never again Coleman!).