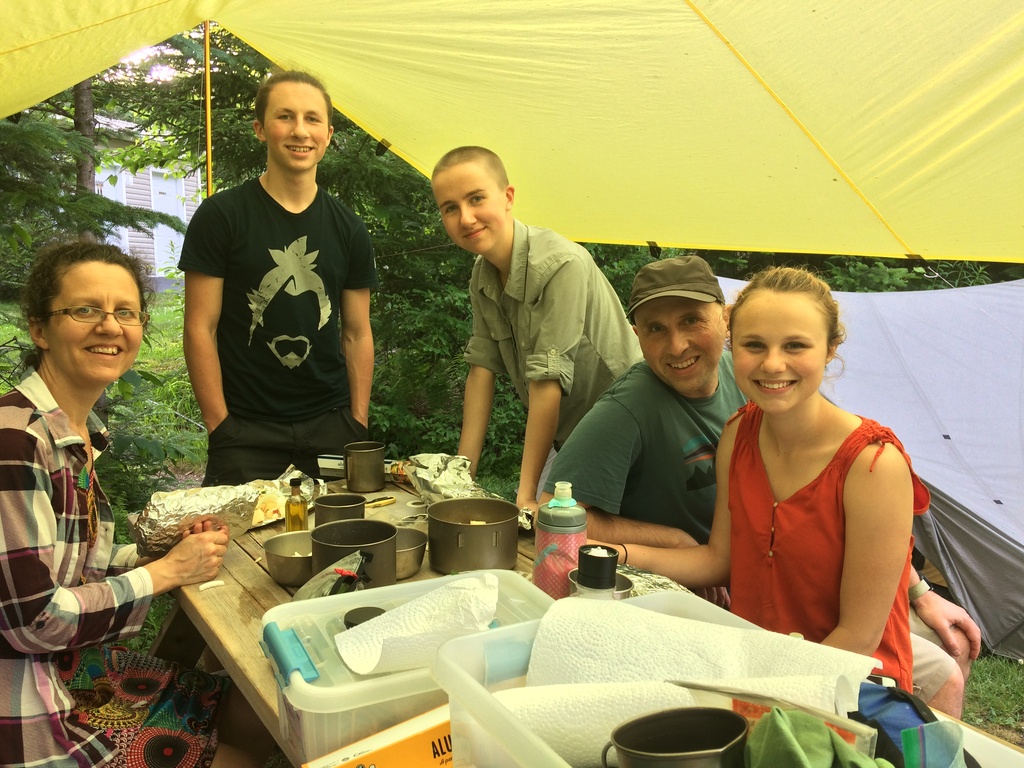 Camping trip number two of June.
Going to visit Laurent on July 1st long weekend. Laurent is working at a camp in the south east corner of Quebec, right on he Vermont border.
This camping trip was about going to visit him and exploring the Coaticook area of Quebec.
@karentogo joined us for this trip as she was visiting us in Montreal.
Making camp supper together.
This entry does not have any likes.