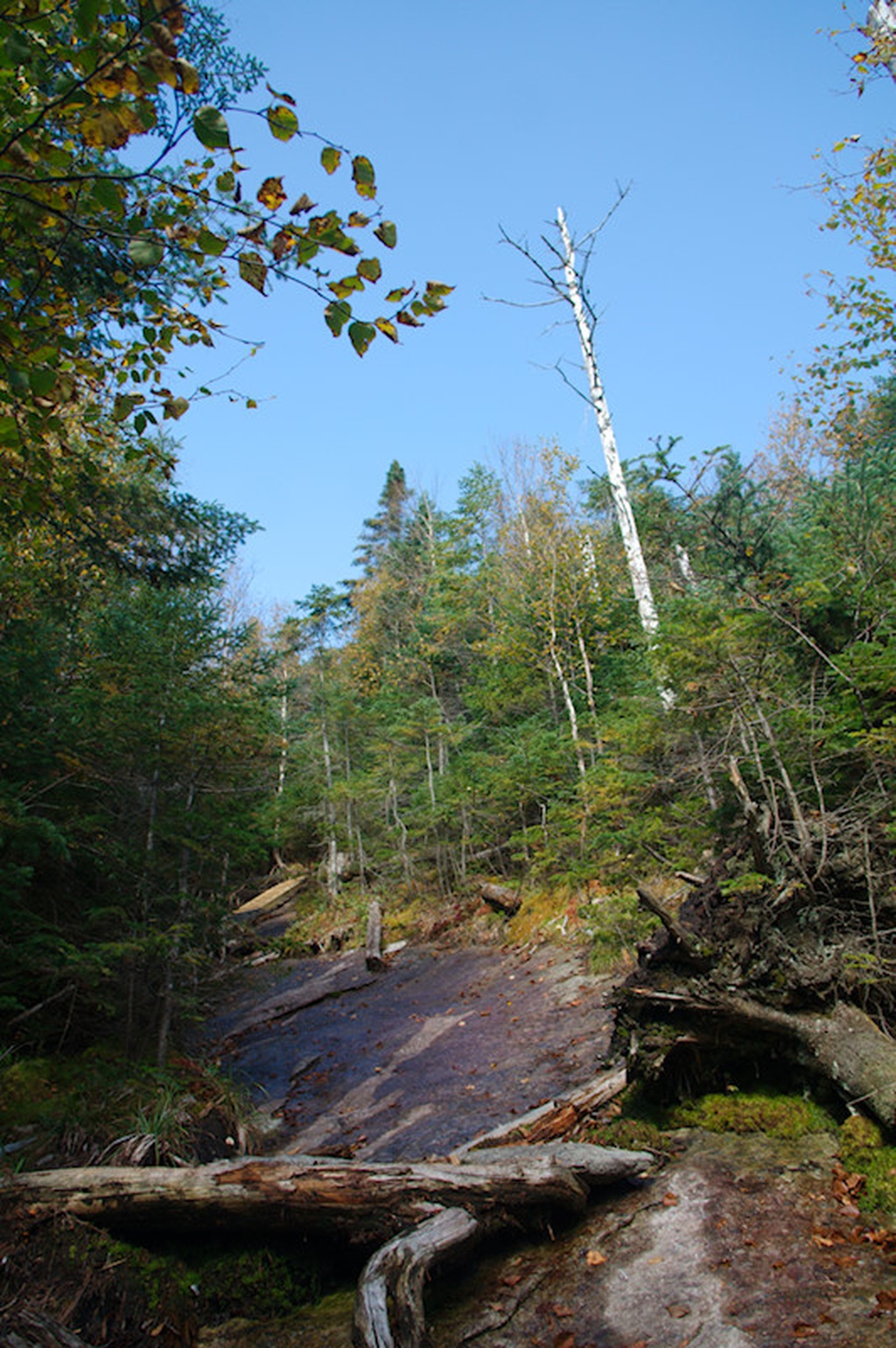 I've never hiked in the Adirondacks before and I have to admit I had underestimated them. These are not easy hiking trails. The low lands trails, in-between the mountains, are quite wet, following and running parallel to brooks and streams.
The trails up the mountains are literally up the mountain, straight-up. For a significant portion of the hike up Mount Colden (half?) we walked on bare wet rock like this. Uncertain of my grip and concerned for slippery algae, other plant matter or mud I hugged the lower edges quite a bit until a hiker passed us, hiking confidently on the bare, wet rock. After that I felt a bit more surety in my footing but it was still really hard work with a full pack.
There are wooden ladders in some places which certainly help, especially, I imagine, on the descent.
We hike up Mount Colden from Lake Colden and I would not have enjoyed going back down this route.
This entry does not have any likes.