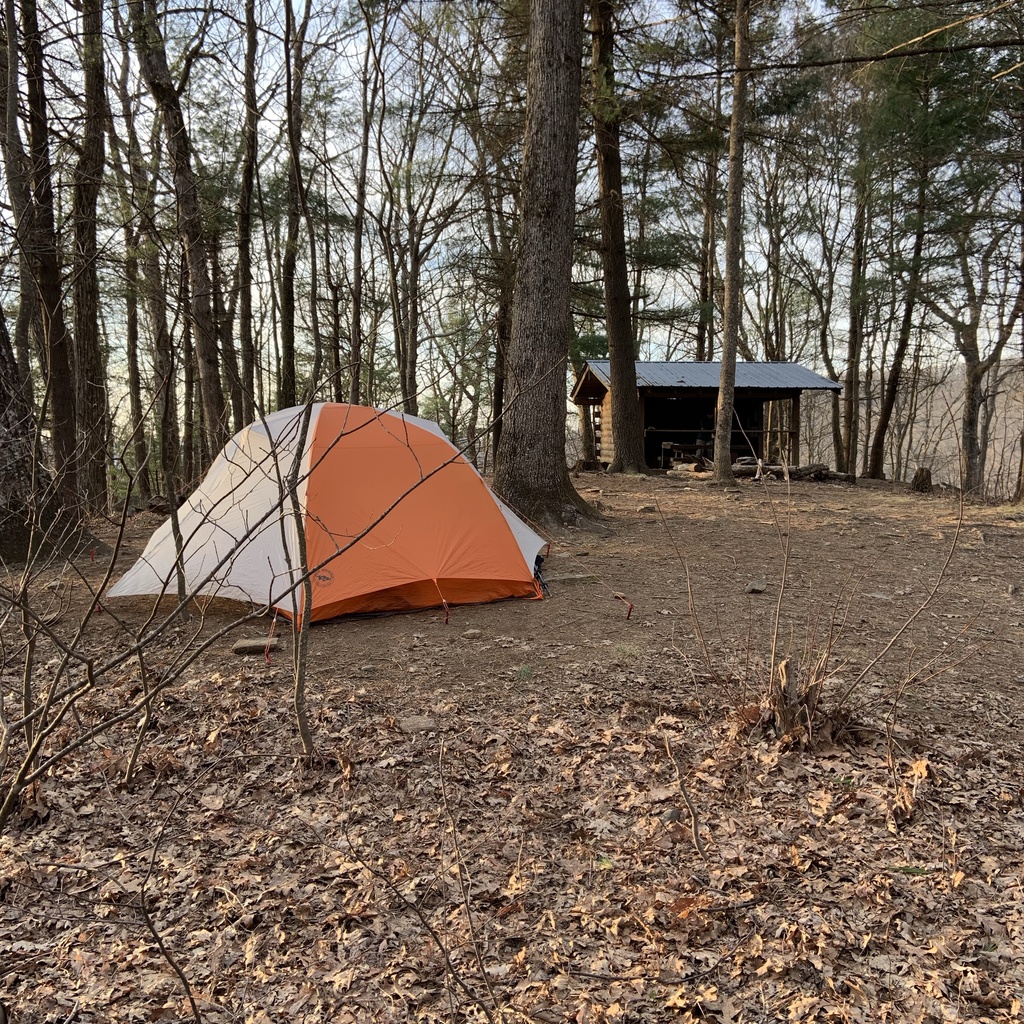 Day 4 - 13 March - We spent the morning finishing supply shopping, then hiked 7.2 miles to Woods Hole Shelter at mile 27.7
There is only one other person (a thru-hiker named Ken) camping at this shelter tonight.
The wind is blowing wildly and the temperature has plummeted with intermittent sprinkles of rain. Tonight will be a good test of our cold weather gear.
Tomorrow should be a short hiking day as we get off trail at Neels Gap and skip hiking (take our first zero day) on Friday.