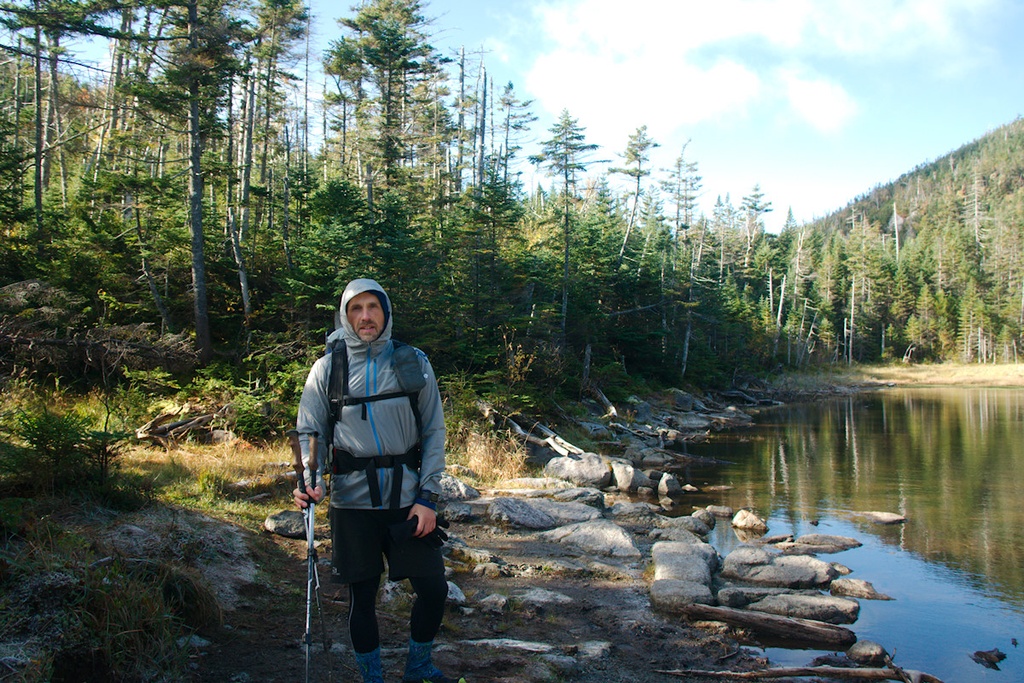 Leaving Lake Arnold.
Lake Arnold is a bit a misnomer, pond is more like it.
This was a pretty spot to camp for the night after coming down Mount Colden but there was quite a bit of toilet paper around and other unmentionables near our campsite. Yuck.
We camped here for the night because we met a hiker earlier in the day who said this was his favorite place to camp in the whole area. I don't know enough about the High Peaks Wilderness to comment on that. In my opinion, it was nice but not exactly spectacular.