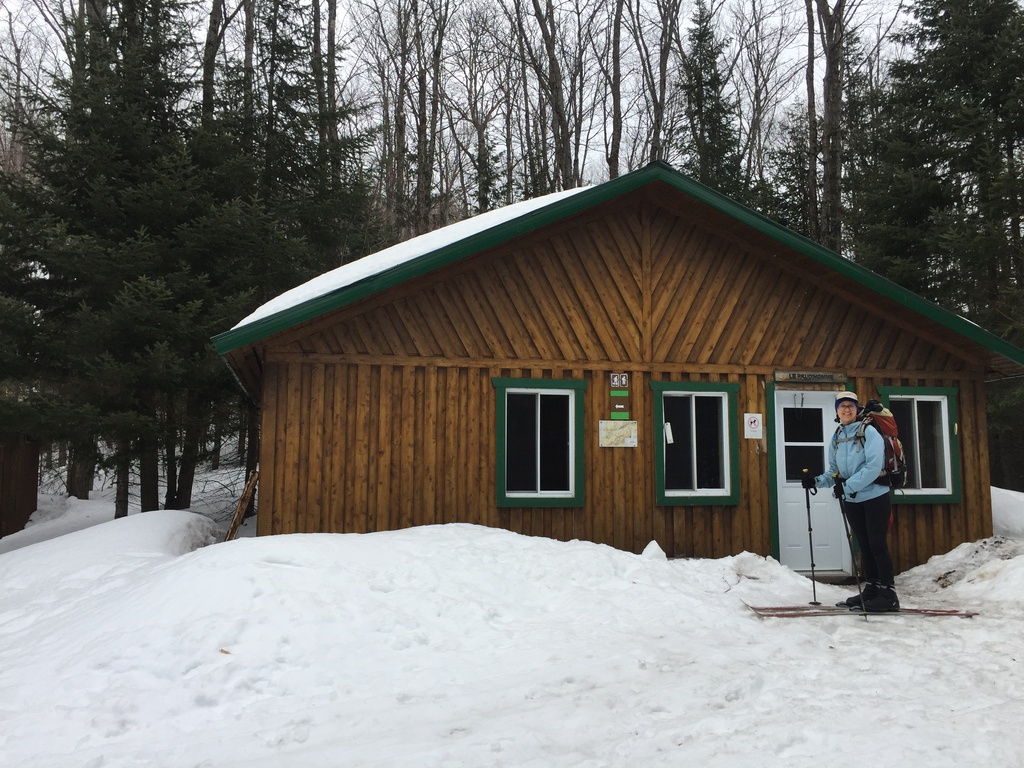 All packed up and ready to go. I started late on all three days.
First day I arrived from the city I started around 1:30. Day 2 and 3 I got off around noon, but it was really good timing for letting the snow warm up so I wasn't skiing in icy conditions.
This photo was snapped by the first people I saw in 2 days, a couple hiked into the cabin just as I was leaving. I met them again later in Saint Come at the restaurant I was eating supper at.