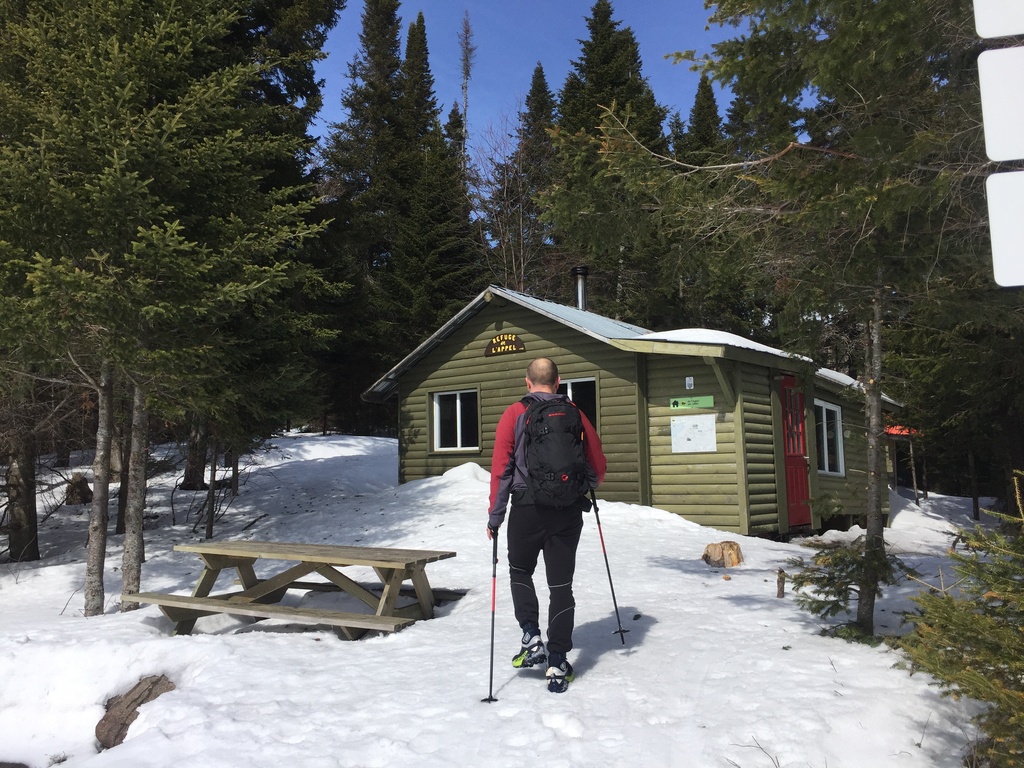 Hiking to refuge de l'Appel with @toesalad
This was a beautiful hike starting at Lac du Rocher in Val des Lacs. Highly recommend this trail. Would be good for snowshoeing also but it gets hiked/walked enough that you can manage without snowshoes.
However when Damien broke off trail, walking on the ski route, in order to get near the summit I'd Montagne Blanche, we could have used snowshoes then. We were regularly post-holing to our knees and hips.
Such a beautiful day, we didn't mind :)