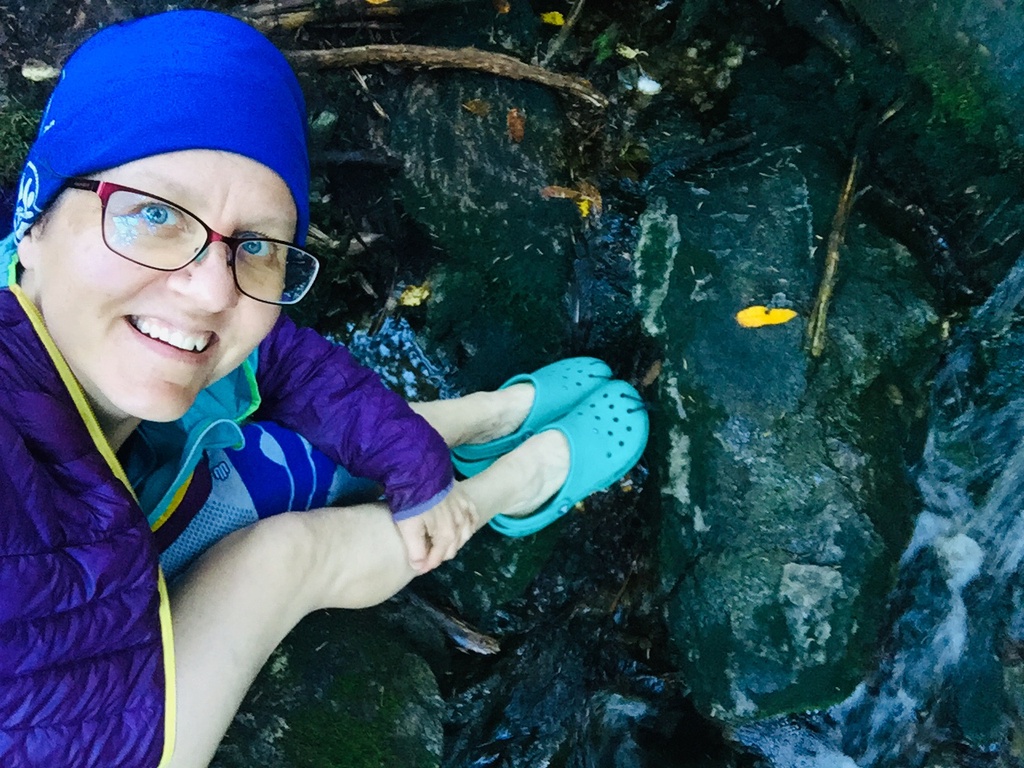 Bath time
I wash myself at the end of most hiking days, unless it's too cold or rainy or we get into camp late and just don't have time. But most often I do a sponge bath with my wash cloth, some trail soap and a cup of water.
Tonight we have a flowing creek at camp, a luxury for washing up.
Washing every day makes me feel human and I love going to bed clean.
Even though I wear the same smelly dirty and often wet clothes (from rain, sweat or both) every day, I sleep dry, warm and clean.
It's pretty chilly tonight so as soon as I finished washing it was tights and warm layers for the evening.