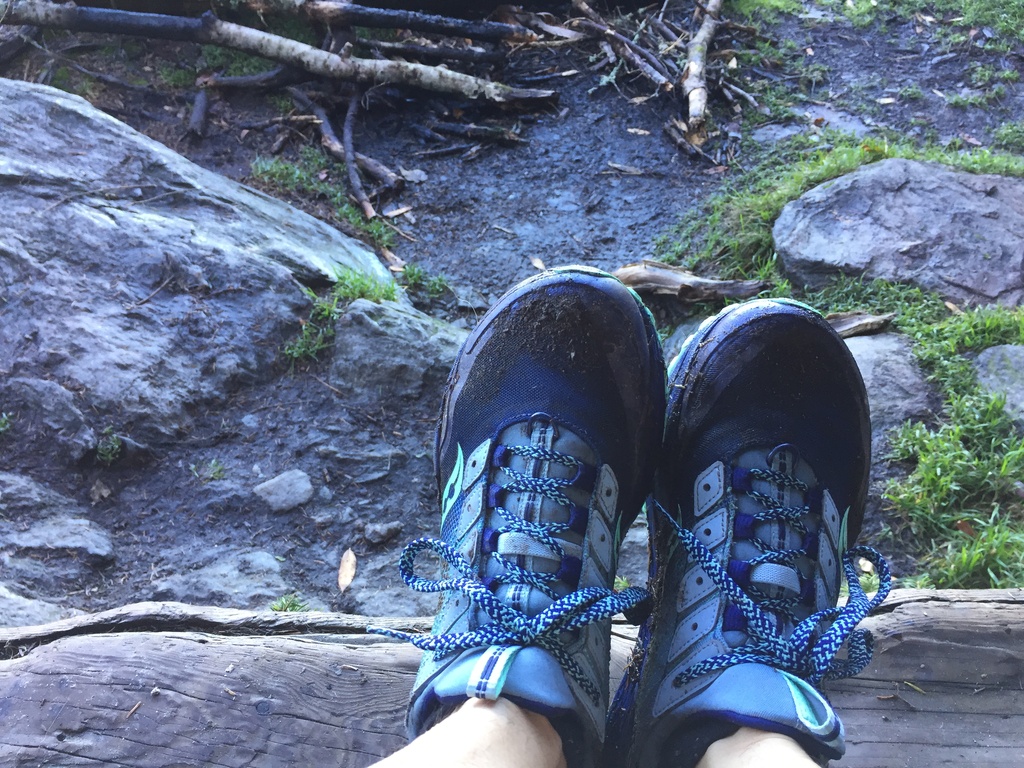 First day with new shoes.
I didn't realize when I left Montreal to hike the Long Trail that the tread on my shoes was wearing thin. On Camel's Hump I realized how thin the bottom of my shoes had worn.
It was not particularly safe and when I realized how thin my soles were I lost my confidence on the rocks (in part because I lost my footing a couple times).
So when we went into Waterbury for our resupply I also bought new shoes. Damien called around to see what was available and we found a decent Saucony trail runner with only 4mm drop, on sale even!
I was nervous about wearing new shoes partway through a hike. I'm so used to my new balance minimus - a brand and model I've been wearing for years.
But I'm happy with these shoes after a day of mud and rocks and roots. So much better traction. Will test them on Mount Mansfield tomorrow.