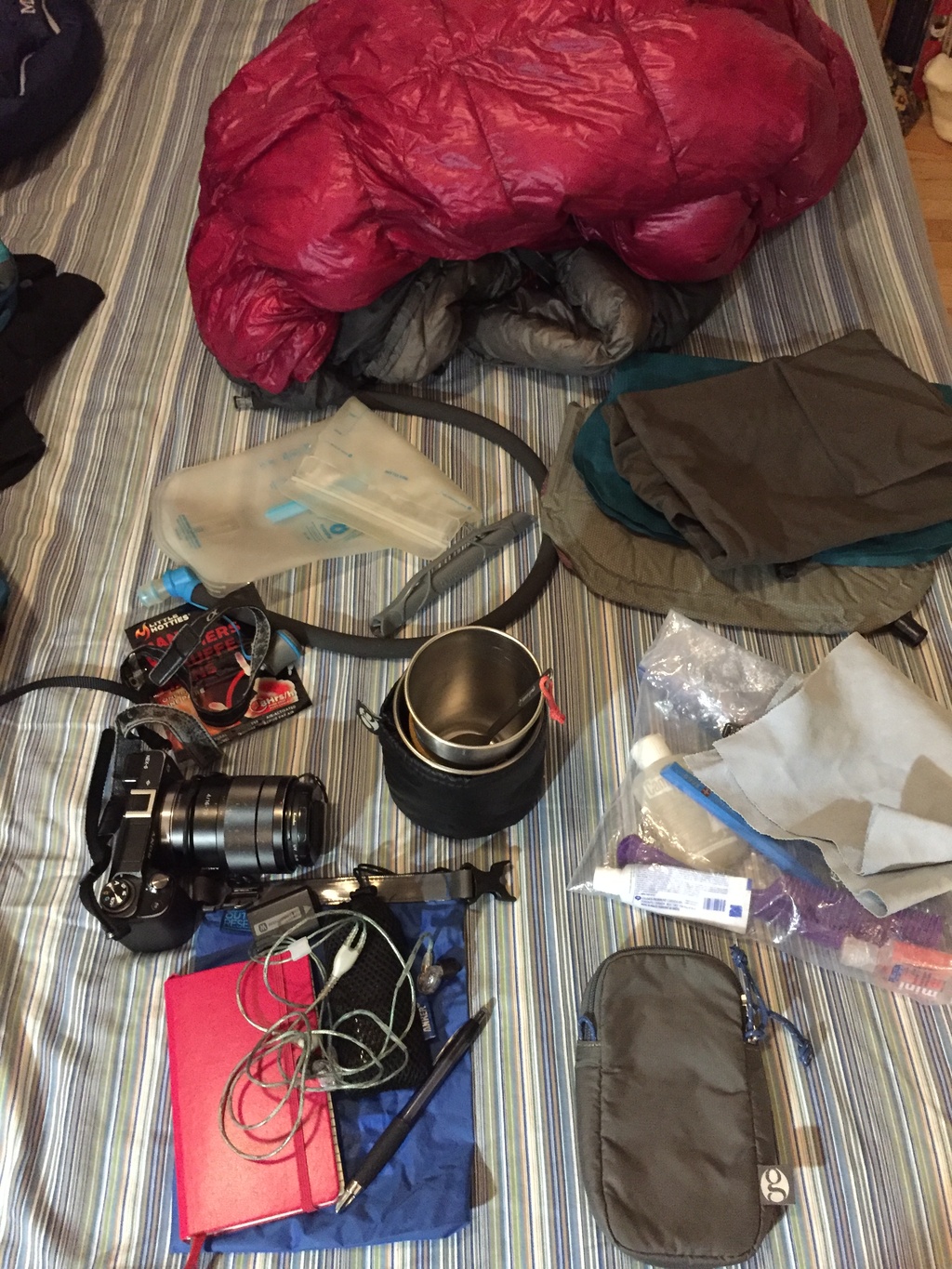 Personal & sleep stuff
Sleeping bag, pillow and case. Mats at shelter
Water bladder and tube
Hand warmers for phone (didn't work so well, toe warmers with adhesive might work better), camera and lens, titanium bowl/mug with cozy, spork and titanium mug with sleeve, gear bag with journal, pen, battery charger, charge cord (not shown), earbuds and cord (mostly in case we share shelter with a snorer, we didn't - had shelter to ourselves), phone case attaches to backpack, toiletries and face cloth.
Forgotten item- headlamp!
This entry does not have any likes.