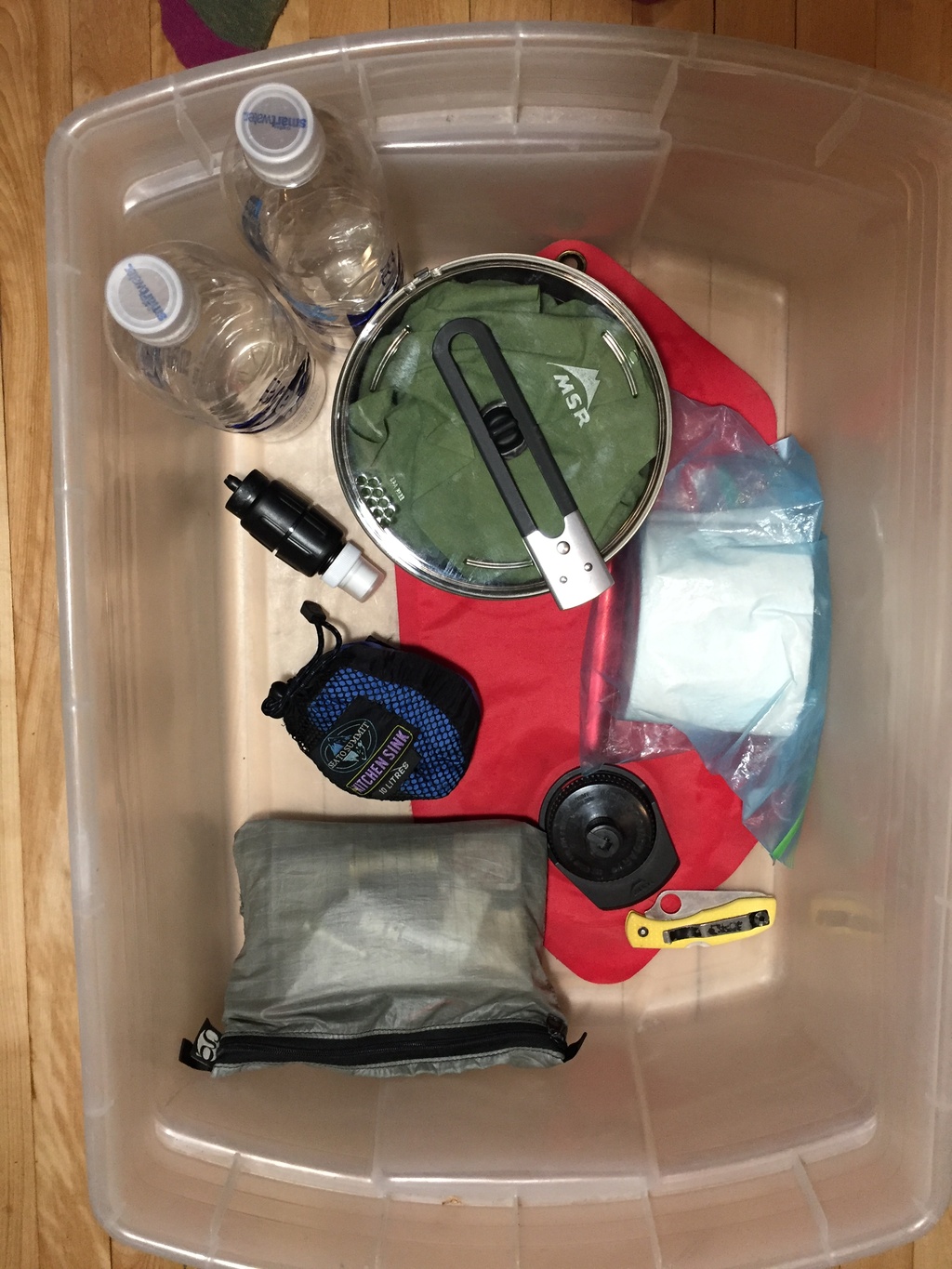 Gear to share with @toesalad.
Smart water bottles are for holding "dirty" water. We find they are the perfect bottles for squeezing with sawyer filter.
Sawyer filter.
MSR reactor stove and pot system. Stove nests in pot with fuel canister, kitchen towel and cooking spoon.
Red MSR Dromedary water bladder. Will use if we can scoop water from river (we couldn't, too dangerous)
Blue Sea to Summit "Kitchen Sink" - will use for holding and melting snow for water if we can't scoop from river. This is what we used.
First aid and repair kit.
Knife
Toilet paper and trowel.
Damien took pot and stove kit and I carried everything else.
This entry does not have any likes.