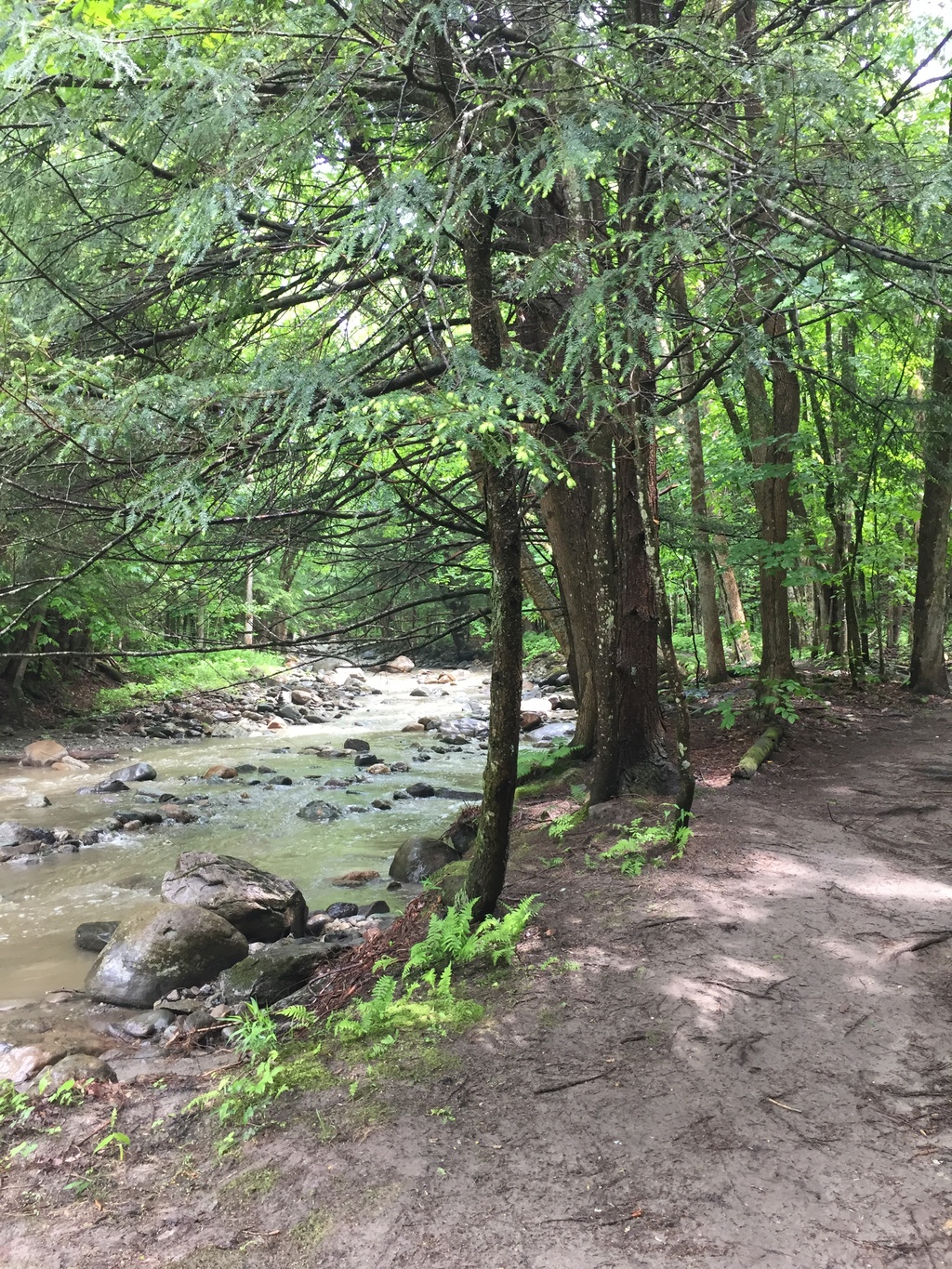 Sentient Village-Montagne
Sutton,QC
A hidden gem of a trail. We parked at the school parking lot on Highland St in Sutton and walked towards the mountain. The trail follows a creek/river nearly the whole way. We were only out for a leisure stroll so we didn't make it to the end.
5 km out and back trail ends at the base of the mountain. Apparently the end destination Marmite aux sorcieres - Witches cauldron, is worth the view. Maybe next time.
Sentier Village-Montagne is very family friendly and easy with very gradual elevation and stairs for steeper sections.
Highly recommend for an afternoon or a 1 hour jaunt in the woods.
At the mountain you can also access a 50km network of trails maintained by Parc d'environnement naturel de Sutton. This is a fee access area.