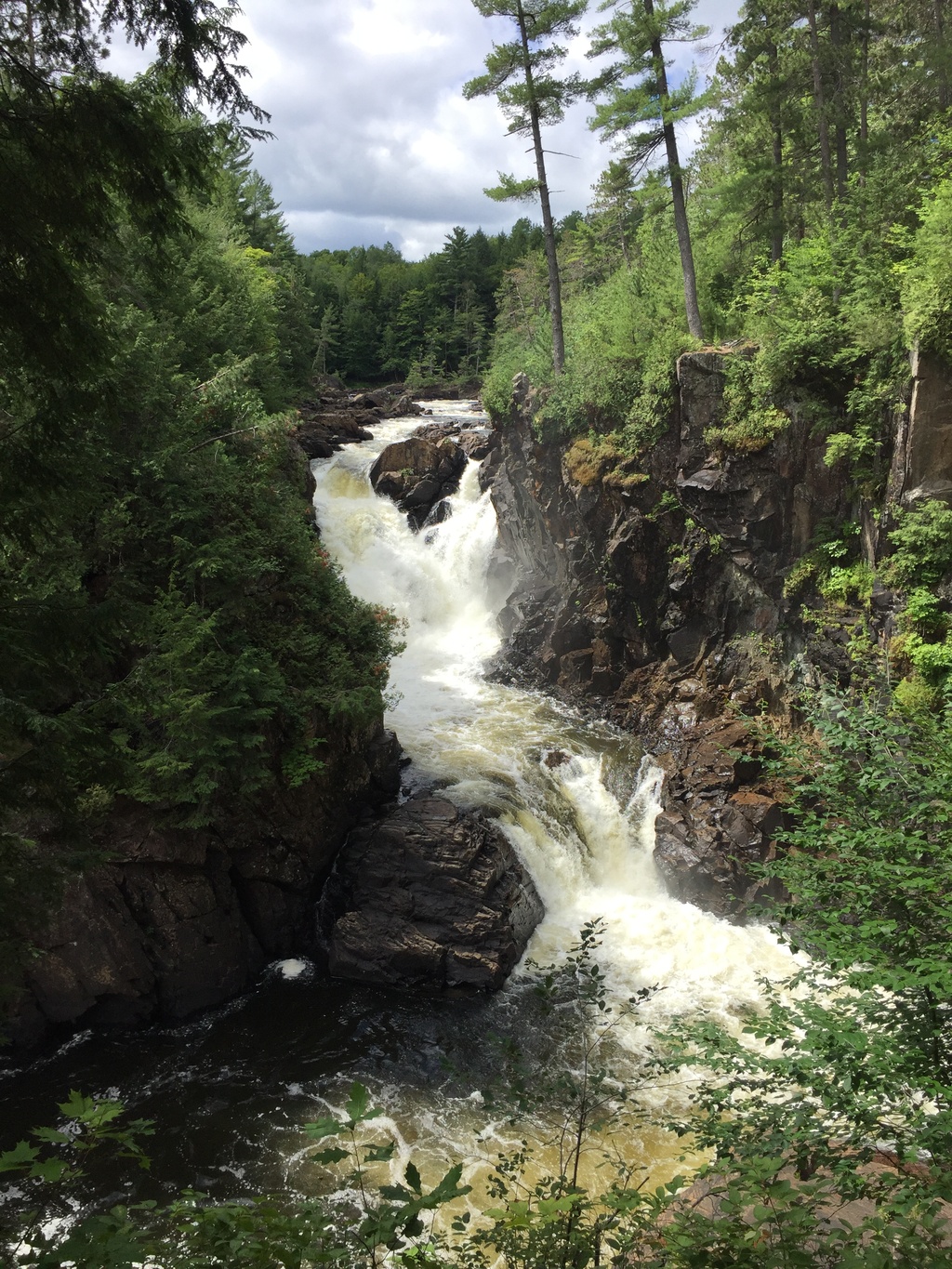 The popular Chutes Dorwin.
Chutes Dorwin in Rawdon (Parc des Chutes Dorwin) has very easy and accessible hiking paths, perfect for a couple hours if you don't mind crowds. I do mind crowds so we went early on a mid-week day.
An hour's drive from Montreal, Rawdon is a popular and easy destination for an outdoorsy day trip. I recommend the bracelet that lets you access all the Rawdon parks.
On our mid-summer excursion with friends we visited Chutes Dorwin, the municipal beach (fine for little kids, not recommended otherwise), and ended at Cascades Rawdon.
The favorite destination was Cascades Rawdon at Parc de Cascades, further up river. We had a lot of fun playing in the water there. Highly recommend it. (No hiking there).