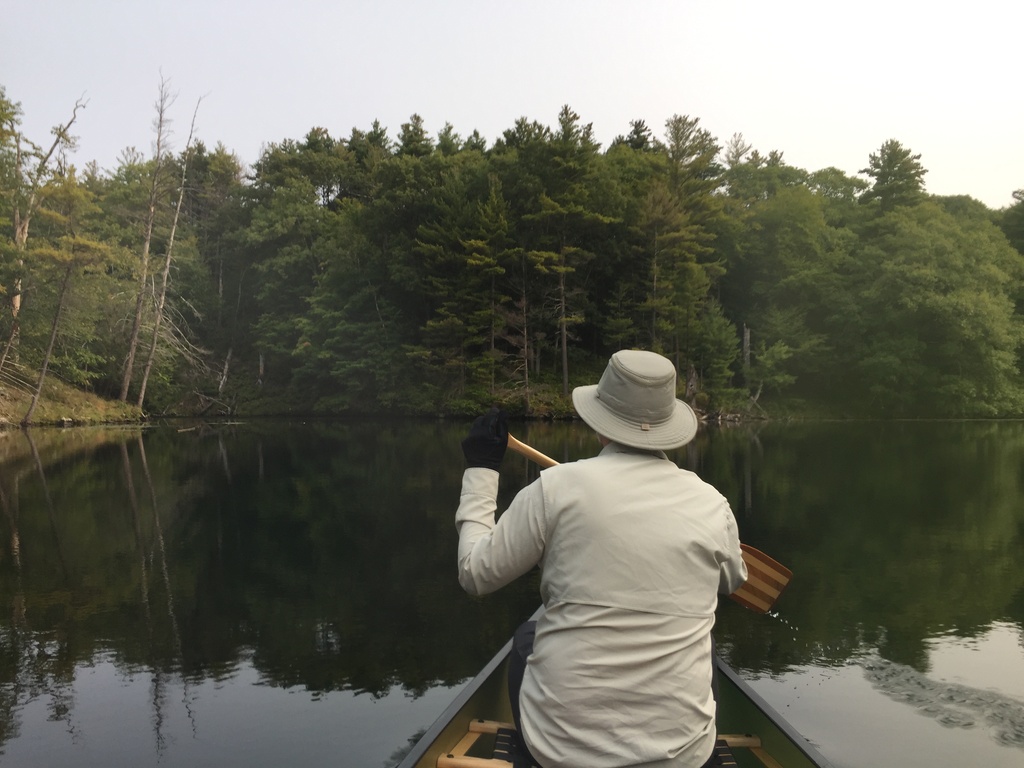 Today's paddle was especially lovely through Sand Land, Davis Lock, Opinicon Lake, Chaffeys Lock, Indian Lake, Clear Lake, & Newboro Lake into Newboro Lock.
My favorite part so far is the narrow channels coming out of the locks. Also, love all the islands and rocky outcroppings and rock walls into the water are my favorite.
The shorelines are beautiful and we have seen innumerable herons. Other wildlife: turtles sunning themselves on rocks, bald eagles, falcons (or some raptor like them), loons, gulls and other lake birds.
I now completely understand the appeal of cottage country.