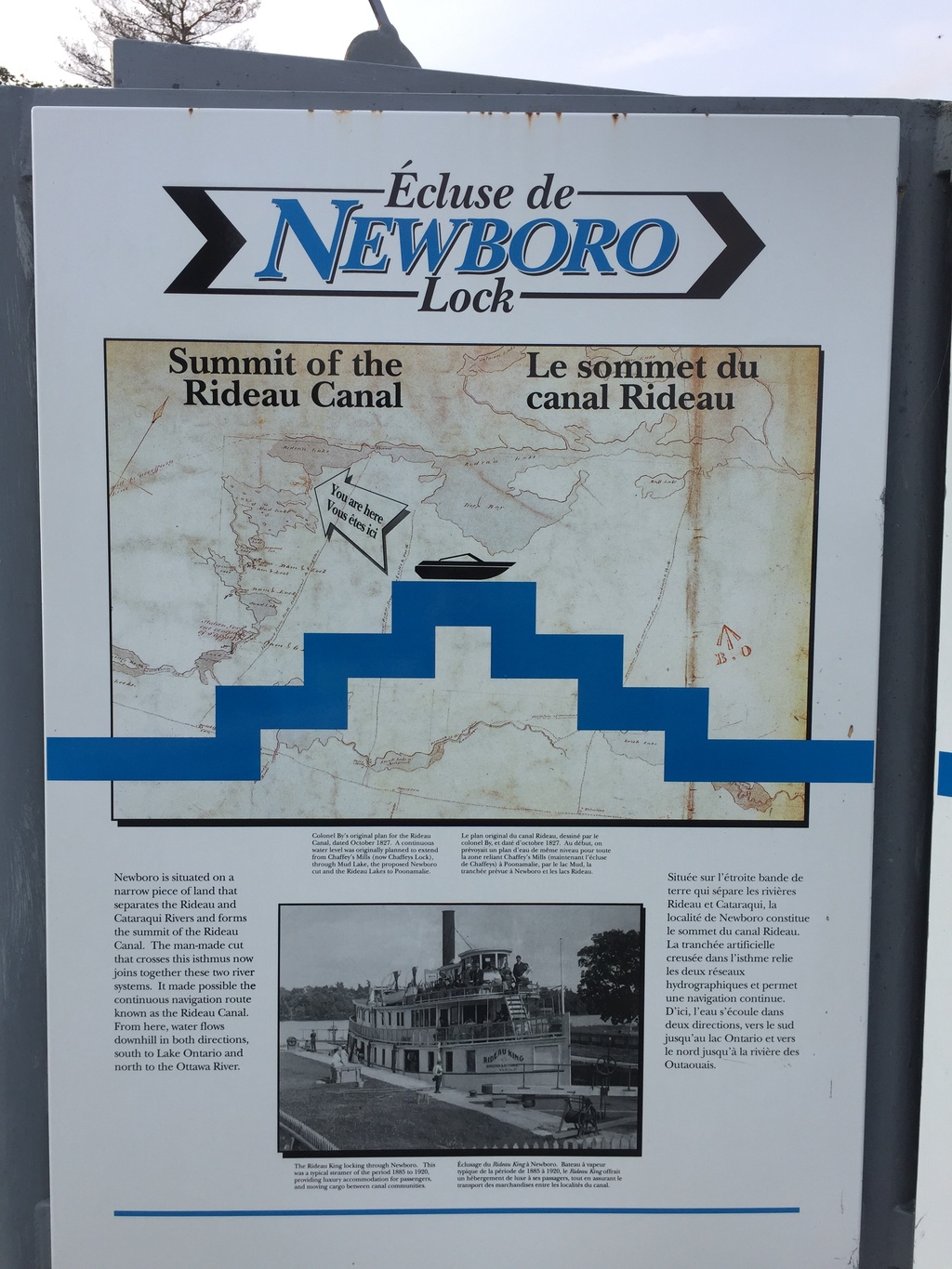 Third day paddling, 4th night camping, we arrive at the height of land. Up till this point we've been climbing through the locks. Now we'll be descending. The navigation channel distance from Jones Falls to here is 18.2 km but with our diversions around islands and more scenic paddling we probably did close to 24 km.
Left Jones Falls at 9:45, locked through 2 stations, had an outing at Chaffeys Lock, and arrived at Newboro just after 4pm.
A good day of paddling.
This entry does not have any likes.