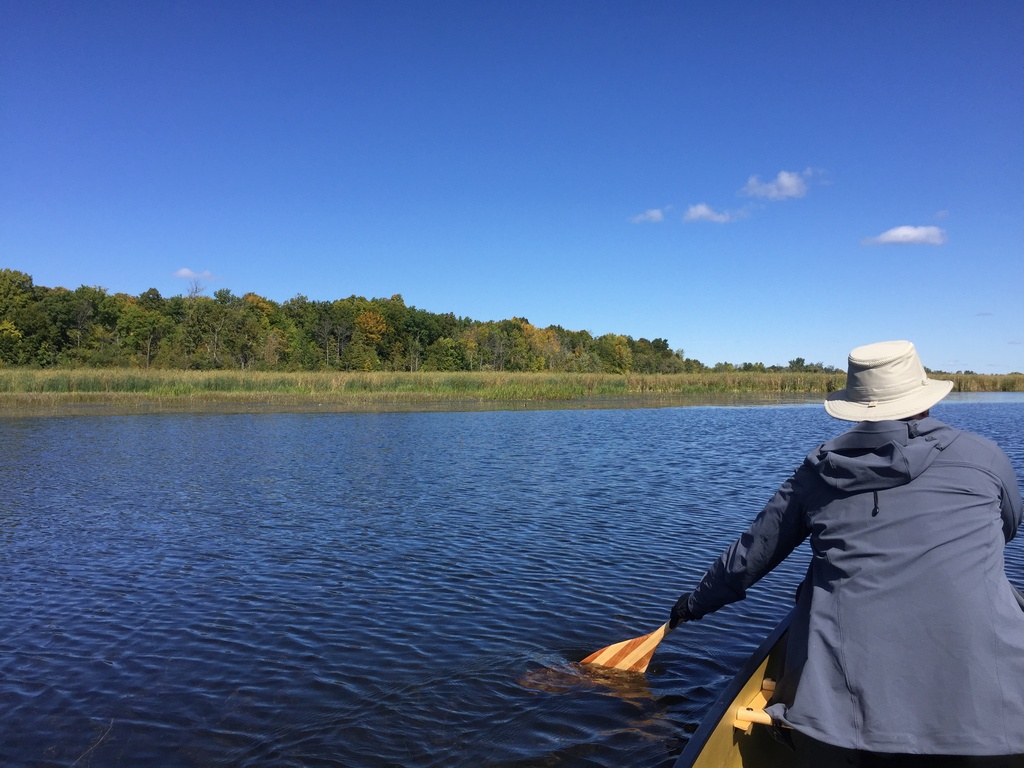 Last couple kilometres into Merrickville. This is close to, or maybe part of the Rideau Bird Sanctuaty.
Today's route was an easy 18.5 km. We had enough energy and lots of daylight hours to go further but this is the end of the line for us.
This trip has been full of unique moments and experiences and one of those has been all the birds we've seen.
Hiking we haven't seen a lot of birds but on the water is a different story.
Next trip I want to have binoculars (Christmas is coming...) and eventually I'll be getting another camera to replace my non-functioning 8 yr old weather-beaten Sony NEX 6, and then hopefully I'll get photos of birds also. For now here's a list of what we've seen this trip:
Great Blue Heron
Green Heron
Osprey - saw on 3 different occasions including an active nest
Ring-Billed Gull
Tern(s)
Belted Kingfisher - we watched a Kingfisher diving for food in the Rideau River. I was so beautiful!
Blue Jay
American Black Duck
Unidentified Ducks
Mallard Duck
Pileated Woodpecker
Common Loon
Canadian Goose
Hooded Merganser
Hummingbird
Adult Bald Eagle & juvenile Bald Eagle (3 yrs old?)
Trumpeter Swan
This entry does not have any likes.