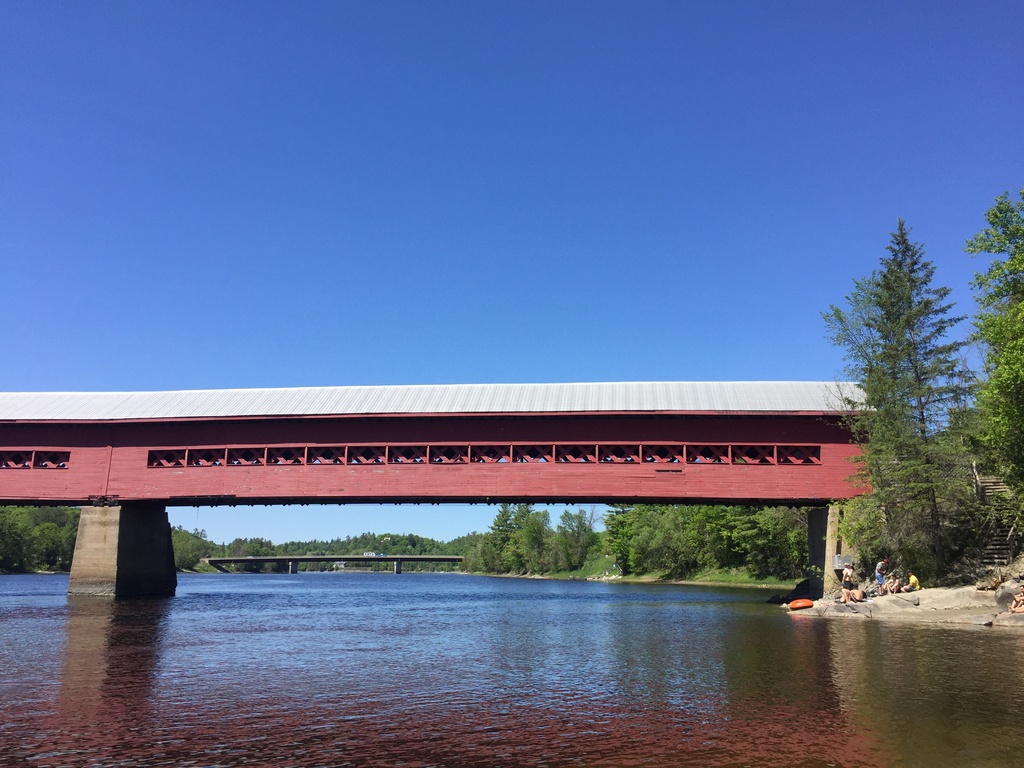 Swimming at the covered bridge in Wakefield.
This is a popular spot. I took a quick swim, water was very chilly this time of year.
Watched a group of young adults jump off the bridge into the water.
There's a small historic park near here with old buildings, interpretive signs, and parking. In high season I imagine that fills up quickly. There is also road parking up the hill.
According to locals I chatted with, the "swimming rock" where I lounged in the sun is sometimes nearly covered with water if the Paugan Dam, upriver, is opened.
Wakefield itself is a beautiful little village, artsy & touristy with all the usual necessities/attractions - brulerie, boulangerie, patisserie....
This entry does not have any likes.