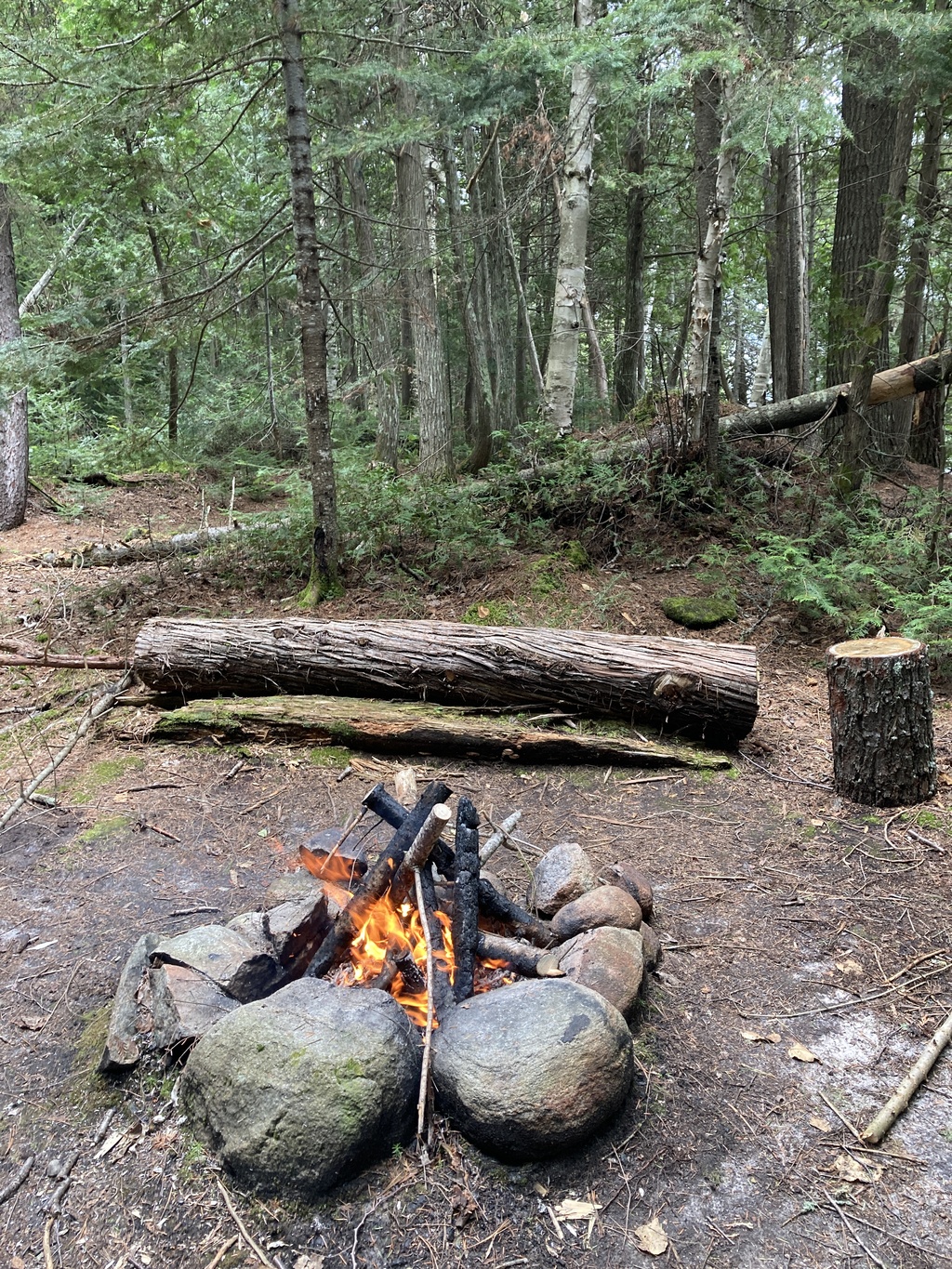 Third night with a campfire. I am loving the saw and having a fire at the end of the day. Early camp times make that easy to achieve. And dry wood helps!
This last campsite is lovely, up from the beach in a cedar grove, on a small island.
This entry does not have any likes.