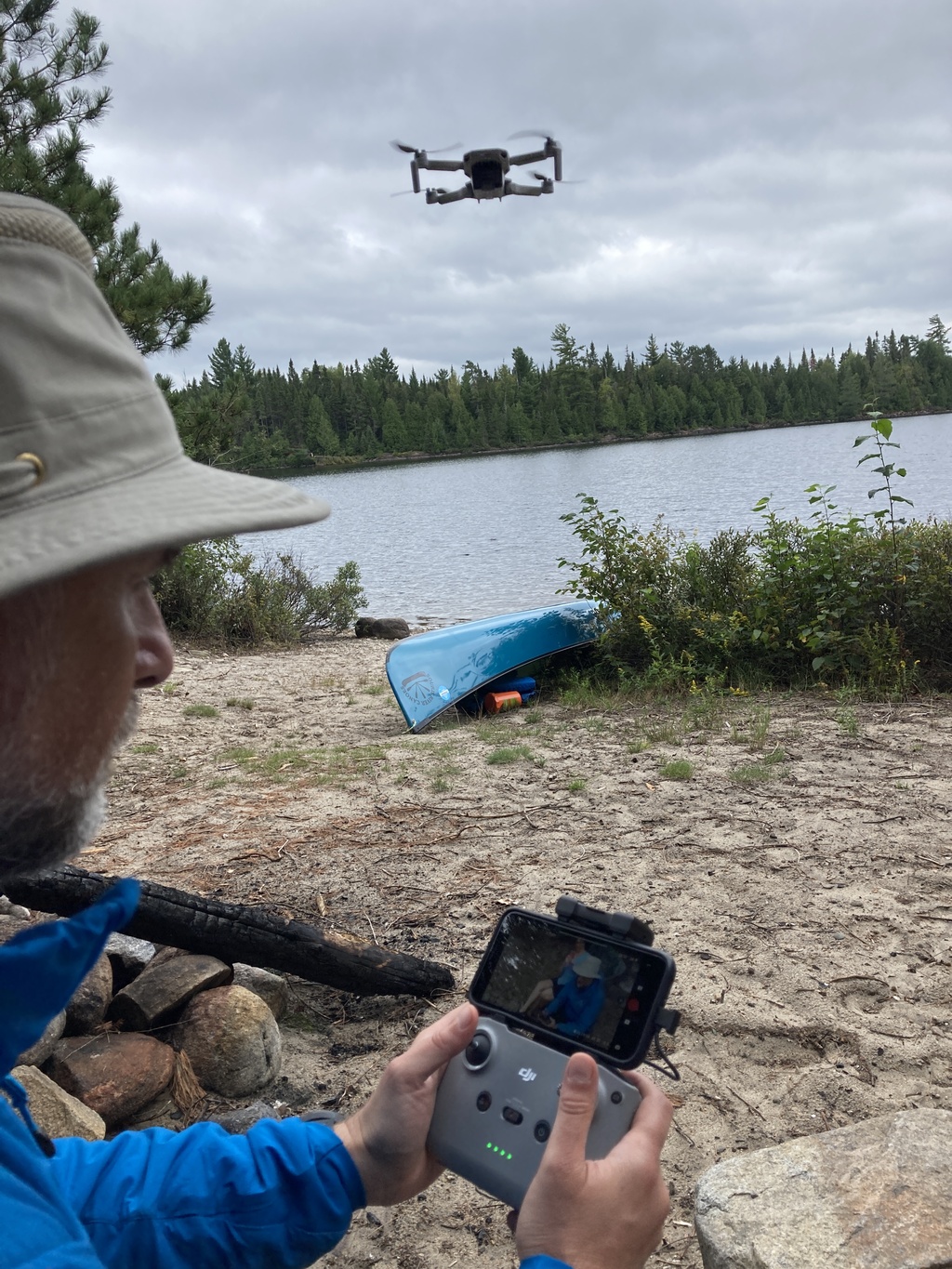 By 2:10 we arrived our campsite for the night - 30-24 on Lac Grand.
Because it's Sunday and the campsites/route for circuit 35 along Lac Grand are shared with circuit 30 I thought we might see other canoeists today. Nope not a one.
Not even using the drone.
On this trip each day after we've set up camp @toesalad likes to take a drone tour of the area. It's always such an interesting perspective.
Today I learned how to fly the drone. I went to that island across the channel and back.
The beach here is lovely. Not a swimming beach "beach" but a nice canoeing beach "beach".
Today's paddle was our longest of the trip. Approx. 22.75 km, because we had a wee portage of 20 m and mostly the wind at our backs we made great time. And finished the day in 5 hours. Portages and wind direction make all the difference in terms of how long it takes. At one point our pace was 6.5 km/hour.
This entry does not have any likes.