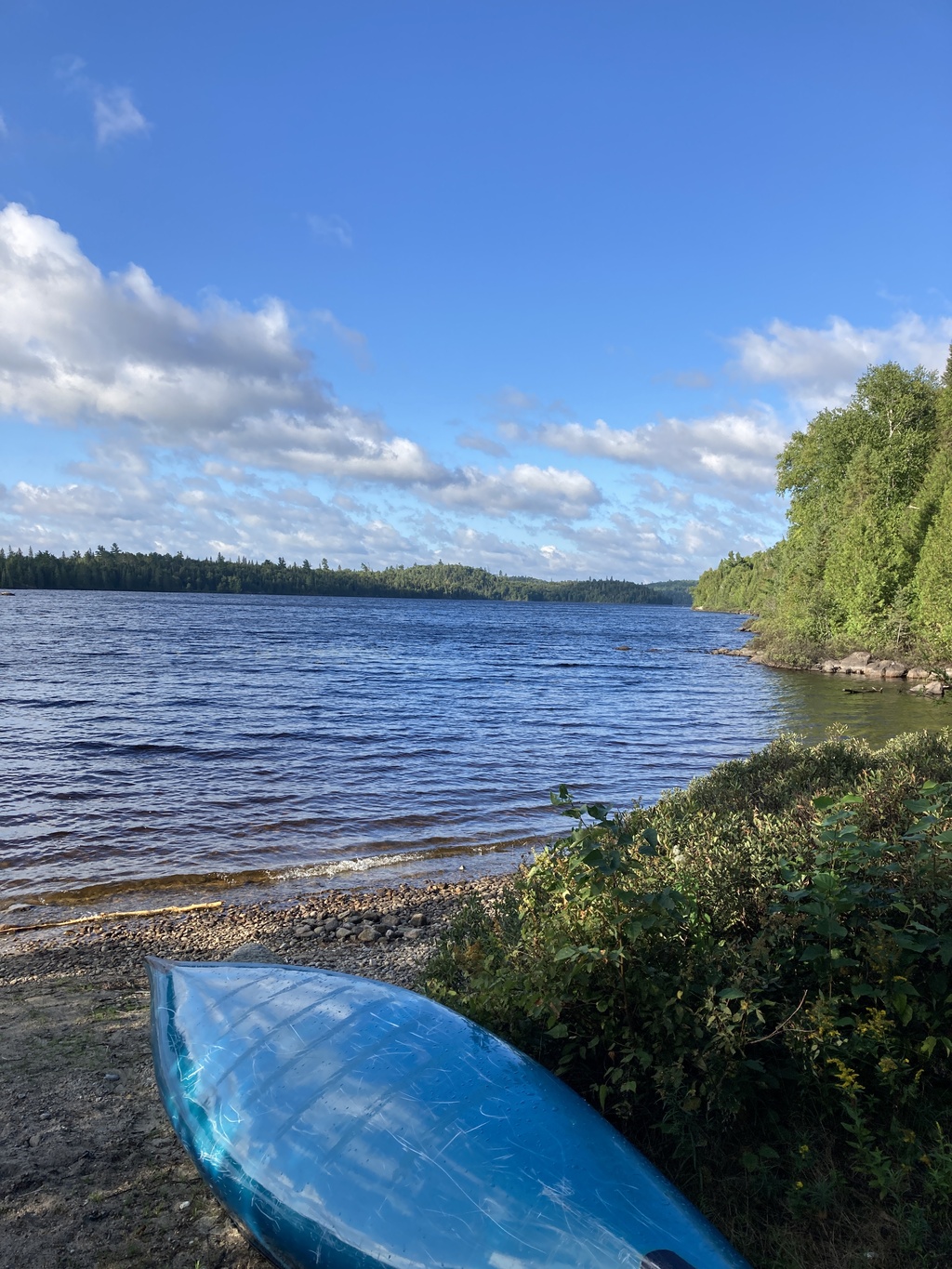 It's a beautiful morning for our final day of paddling.
Most of our nights out here have been very quiet and still, with no wind. Last night the wind blew through the trees all night. A very comforting sound.
The wind brought clear blue skies with puffy clouds and choppy waters.
With only 10 km to paddle to our car we took it easy this morning and left camp at 10:15.
This entry does not have any likes.