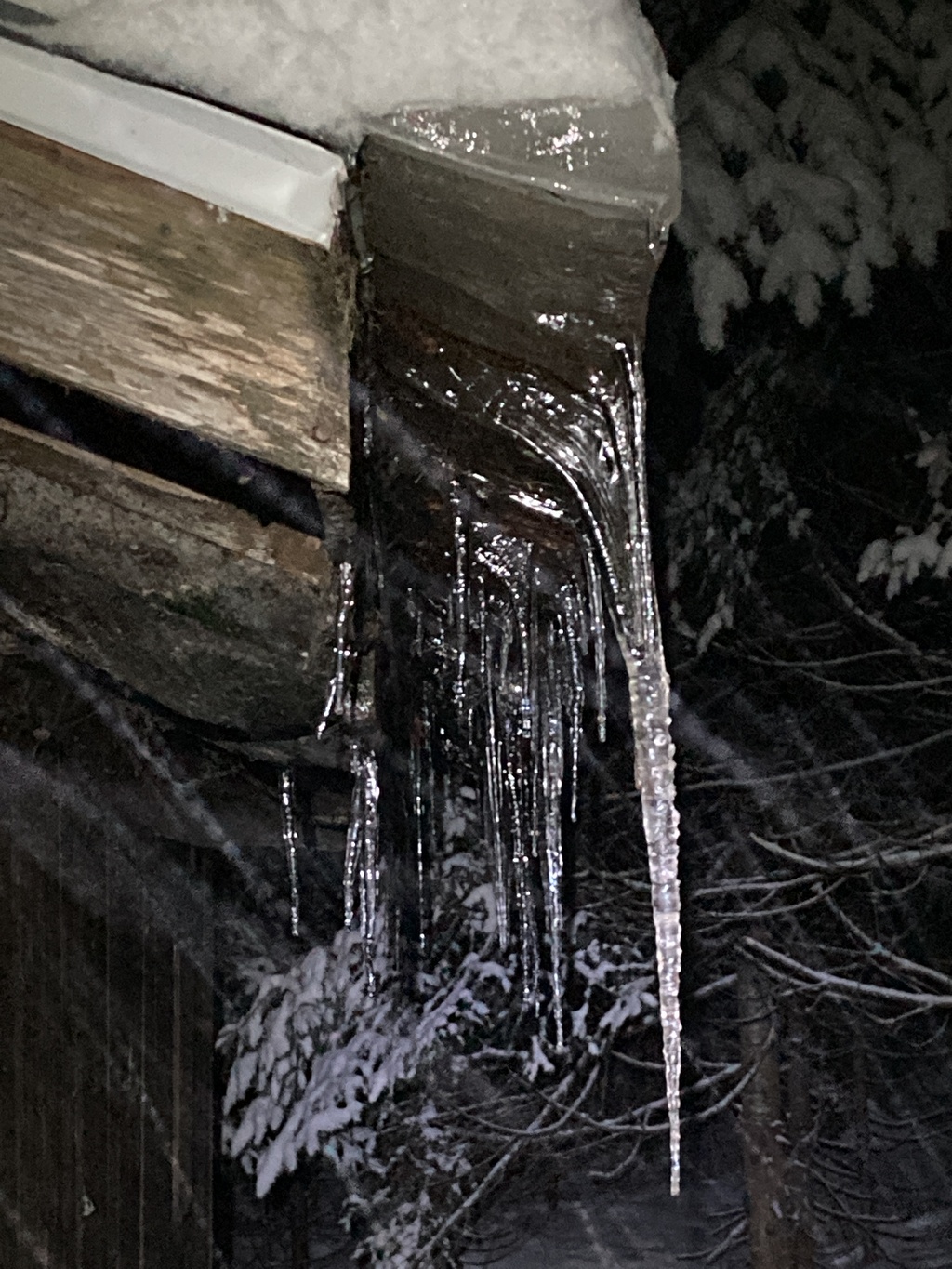 Icicles hanging off the roof.
Temps all day were just below zero. The show was fairly wet so we're grateful to get all our gear dry in the cabin after a day outdoors.
At the time we went to bed - 9 pm - snow was still falling and had been falling since noon.
This entry does not have any likes.