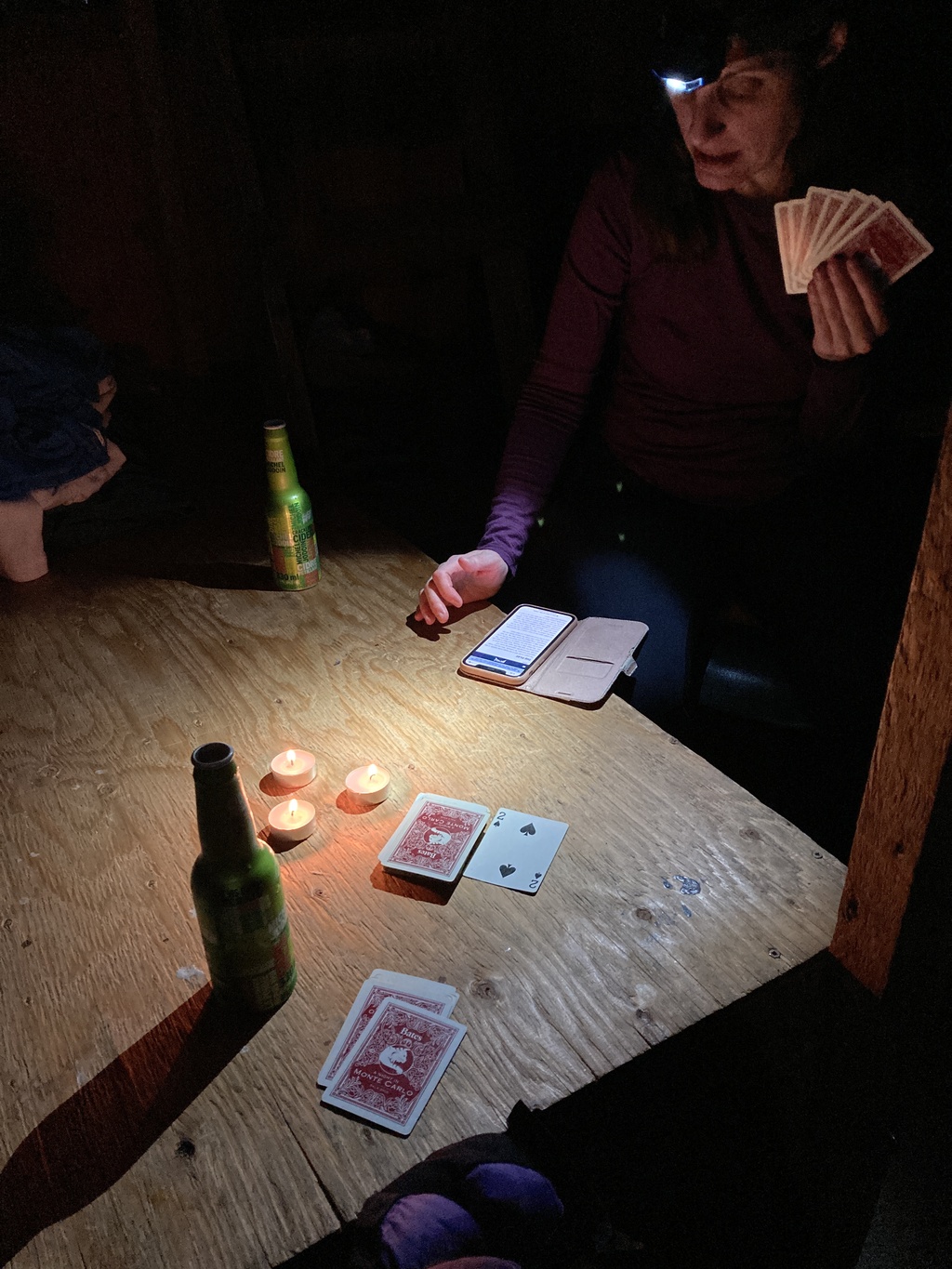 Kim reading the rules of go fish on her phone. Neither of us could remember and used so we used cell service to get the answers we needed.
I haven't played a round of cards for ages. It was the perfect way to end the day.
This entry does not have any likes.